Baboró Schools Box Office is Now Open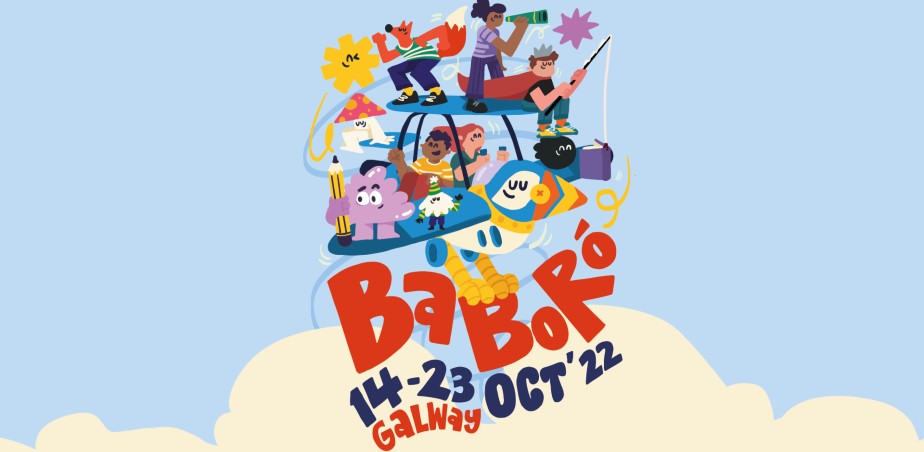 Baboró International Arts Festival for Children
Dates: 14 – 23 October 2022
Baboró have annnounced their Schools Box Office is now open. The festival programme has dedicated performances for schools and groups with subsidised tickets for students and free teacher and SNA tickets. Schools can avail of a dedicated schools box office liaison who assists schools, groups and teachers with their booking and festival experience.
Sneak Peak at their programme
Der Lauf | Ages 8+
(Vélocimanes Associés – Le Cirque du Bout du Monde)
Two circus performers compete in a series of bizarre challenges as they juggle blindly, spin plates wildly and stack glasses wearing enormous boxing gloves.
The Glasshouse | Ages 6+
(Ballet Ireland)
The Glasshouse is a compelling new dance show by choreographer Róisín Whelan about the courage of the human spirit, the value of friendship and life's determination to survive.
Grand Soft Day | Ages 3 – 6
(Branar & New International Encounter)
Combining physical storytelling, live music and colourful wellies, Grand Soft Day is a curious and charming new show that celebrates the wonder of the world around us.
How to make your booking
If your school is subscribed to the Baboró mailing list, you will receive a printed programme in the post the week of 29 August. An online version of the programme will be available on the Baboró website from Tuesday 6 September.
For more detailed info including admission prices, submission deadlines and to access the Baboró Schools booking request form go to https://www.baboro.ie/plan-your-festival/festival-schools.
Published
30/8/2022
Artforms
School Level
Region
---