Birr Theatre & Arts Centre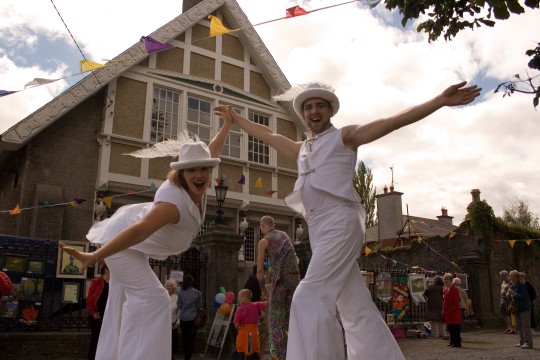 Birr Theatre & Arts Centre hosts a year-round programme of events including theatre, music, film, dance, comedy and festivals.
Educational strands run through many of the events and festivals for which Birr Theatre acts as a hub including Scripts Playwriting Festival, OFFline Film Festival and  Birr Festival of Music & Voice.
Birr Theatre runs summer camps including School of Rock, a vocal, instrument, song-writing and industry-based camp for teenagers age 14-19, facilitated by a music professional. A Chance to Dance is a summer camp for children age 6+ with special educational needs supported by Birr Stage Guild, Birr Municipal District & Birr Lions Club hosted by Birr Theatre with a trained facilitator.
Hullabaloo!, Offaly's Children's Arts Festival is coordinated by Offaly County Council Arts Office and Birr Theatre & Arts Centre. Birr Theatre acknowledges the support of the Arts Council.
Contact Details
---
Contact Name
Emma Nee Haslam,
Venue Manager
---
Address
Birr Theatre & Arts Centre,
Oxmantown Mall,
Birr,
Co. Offaly
---
Telephone No.
+353 (0)57 9122911
---
Email
info@birrtheatre.com
---
Website
---
---