Galway City Music Generation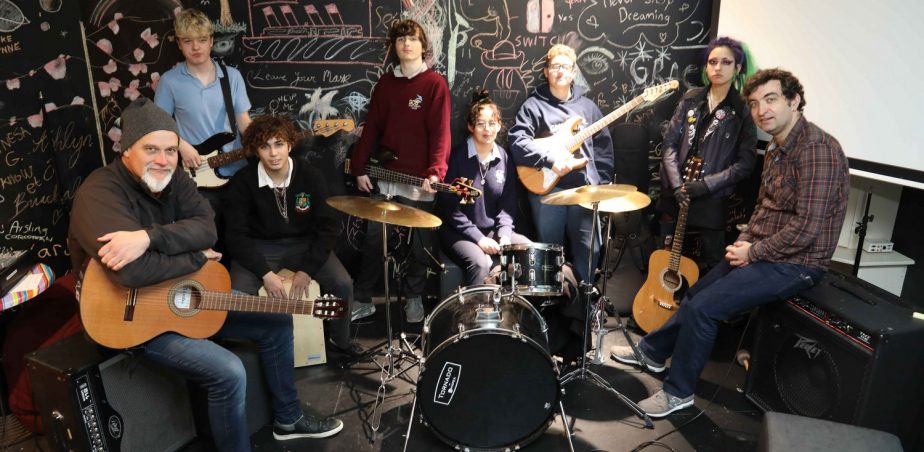 Music Generation Galway City is managed by Galway City Local Music Education Partnership, led by Galway and Roscommon Education and Training Board in partnership with Galway City Council, Tusla, Galway Mayo Institute of Technology, NUI Galway and Galway City Partnership. Local music partners are GTI School of Music, Galway Youth Orchestra, Maoin Cheoil na Gaillimhe, St. Patrick's Brass Band, The Galway Music Residency, Music for Galway, the Galway Music Centre. Youth service partners include Foróige, Youthwork Ireland Galway and Involve and festival partners include Baboró International Arts Festival for Children, the Galway Jazz Festival and Galway International Arts Festival We also acknowledge the National Association of Principals and Deputy Principals, the Irish Primary Principals Association, the Post Primary Music Teachers Association, Galway Education Centre and our local media partner, The Galway Advertiser Newspaper Group.
The foundation stones of Music Generation Galway City, established in January 2019, trace a path: "Follow, Inspire, Gather and Ready".
LEANAIGÍ: for pre-schools and primary schools. Leanaigí means "follow" (plural). In whole-class groups, children follow a collective path of musical discovery, with their voice and/or an instrument.
SPREAGAIGÍ: in after-school "hubs" and certain in-school contexts, we teach specific instruments in small group settings. Spreagaigí means "inspire" (plural). Children and young people inspire themselves through the acquired skill of learning their chosen instrument.
BAILIGÍ: multi-instrumental group music-making. Bailigí means "gather" (plural). Rock, pop, traditional, classical, choral- Bailigí is open to all genres. We gather in youth clubs, after-school clubs/hubs, youth community groups. We forge links with existing youth music groups/ensembles in Galway city.
RÉITIGÍ: extra-curricular activities for secondary school groups, delivered in school. Réitigí means "ready" (plural). Introductory programmes in a specific instrument, vocal/choral development, song-writing/composition or music technology are available.
---