Garter Lane Arts Centre, Waterford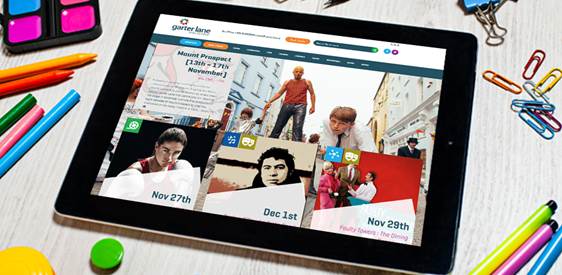 Garter Lane Arts Centre is a vibrant and thriving venue for visual arts, theatre, dance, comedy, music, film and literature in the heart of Waterford City. Garter Lane Arts Centre welcomes over 30,000 visitors annually and is supported by the Arts Council, Waterford City Council, the Department of Social Protection, its Patrons and Friends. Garter Lane Arts Centre has been at the heart of the community of Waterford for over 30 years, through its diverse year-round programme of exhibitions, performances and outreach programme. Our outreach programme includes a diverse range of creative activities for babies, toddlers, children and their families, young people, artistic practitioners and senior citizens.
The aim of Garter Lane's Education/Outreach Programme is to create opportunities for a wider community in engaging with the arts and to generate an access point where people can interact with artists in meaningful ways not only as participants but also as creators.
Contact Details
---
Contact Name
Address
Garter Lane Arts Centre, O' Connell Street, Waterford
---
Telephone No.
051 877153
---
Email
---
Website
---
---