Kerry Education & Training Board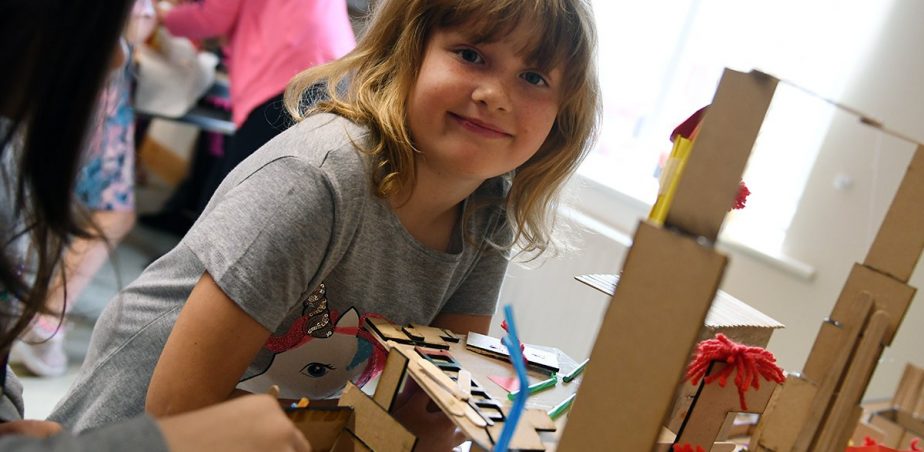 Kerry Local Creative Youth Partnership (Kerry LCYP) whose lead partner is Kerry ETB, is building a network in Kerry of collaborators, organisations and creatives who engage with young people creatively through programmes, events and activities that are guided by young people and which link formal education and out of school settings.
Kerry LCYP is part of Creative Youth, an initiative of the all-of-government Creative Ireland programme to enable the creative potential of every child and young person. A key principal of Kerry LCYP is collaboration that enables young people to be heard. At its core, it is a partnership network which enables information sharing and collaboration between local creative youth service providers to bring about a better use of existing resources and initiatives in Kerry.
Kerry LCYP forges new partnerships with local creatives, which complement the work of the formal school settings. The aspiration is that it will act as a change agent within local communities, unlocking new ways of working and supporting the creative and cultural education of thousands of children and young people. Importantly, the remit of the partnerships goes beyond that of the "arts" and includes cultural industry and creative arts activity across many disciplines (including areas such as heritage, STEM, entrepreneurship).
The range of creative activities is limitless – everything from traditional and visual arts to coding and tech; music and opera to circus arts, comedy, street arts & spectacle; creativity in business, architecture & design to heritage; film, drama, theatre or dance to literature and creative writing. Youth consultation informs the work of the partnership so that the annual work plan is well placed in a community setting.
Contact Details
---
Contact
Deirdre Enright,
Creative Youth Co-Ordinator
---
Address
Kerry Education and Training Board,
Centrepoint,
John Joe Sheehy Road,
Tralee, Co. Kerry,
V92 R2FE
---
Email
---
Website
---
---