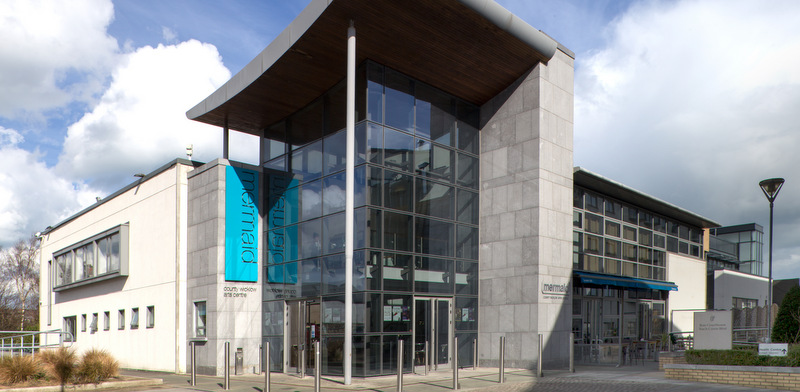 Mermaid Arts Centre opened in 2002. It is a leading space where ideas, creativity, imagination and artistic expression find a natural home. We make and present excellent cultural experiences which delight, engage and inspire.
Mermaid exists as a place of interaction between artists and the public. Artists and audiences are at our heart and we are a space for fun, entertainment and for making and enjoying art. The Centre exists to enrich the communities of County Wicklow, by providing and encouraging participation in quality artistic experiences as a leading centre for the arts in Ireland.
Underlying and informing our vision and our remit are three core pillars of activity:
• CREATE a hub for creative entrepreneurs in Wicklow
• PRESENT wide ranging programme across disciplines
• ENGAGE communities and build networks
This season (and onwards!), Mermaid aims to focus our attention on programmes of activities where we provide opportunities for young people to develop their creative potential with projects like Fighting Words – Youth Playwrights Programme, Spokenword Project and Youth Film Making Project.
Throughout the academic year we partner with the Irish Film Institute to screen films for junior and senior cycle students which include French, Spanish and German films.
Contact Details
---
Contact Name
Niamh O'Donnell
Artistic Director
---
Address
Mermaid County Wicklow Arts Centre,
Main Street,
Bray,
Co. Wicklow,
A98N5P1
---
Telephone No.
00353 (0)1 2724030
---
Email
director@mermaidartscentre.ie
---
Website
---
News posts - One result
Events

Mermaid Arts Centre, The Civic & Riverbank Arts Centre August 2020 Due to tour to hydropools this July and September, this…
---