Rua Red Arts Centre, Tallaght, Dublin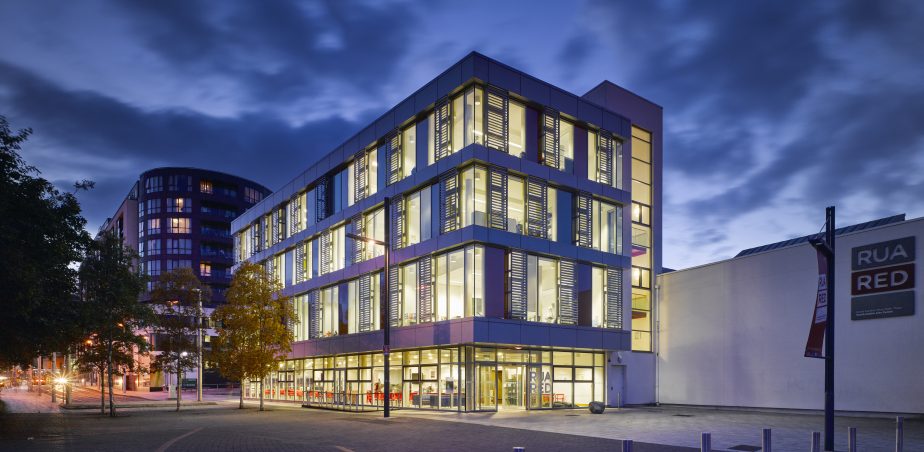 Rua Red 2017 - 2020 Programme
New Programme, New Vision
In October 2017 Rua Red embarked on a new high profile International Exhibition Programme and surrounding Education and Outreach Programme. The new programme focuses on the importance of People, Politics and Place and is specifically tailored to Rua Red as it is designed and developed around important issues that are significant and meaningful to the people of South Dublin County.
The new exhibition programme is in partnership with the London based non-profit organisation 'a/political' who collaborate with internationally renowned socio-political artists. 'a/political' initiate and tour large-scale projects world-wide and produce ambitious projects outside the controls of the contemporary art market. a/political represent a number of high profile international artists such as Ai Wei Wei, Andres Serrano, Santiago Sierra, Gustav Metzger, Barbara Kruger, Shiran Neeshat and Andres Molodkin many of whom have never exhibited in Ireland before.
Contact Details
---
Contact Name
Maolíosa Boyle, Executive Director
---
Address
RUA RED, South Dublin Arts Centre, Tallaght, D24 KV8N
---
Telephone No.
01 451 5860
---
Email
---
Website
---
---