Schools are invited to 'Shaping Ireland' at the National Gallery of Ireland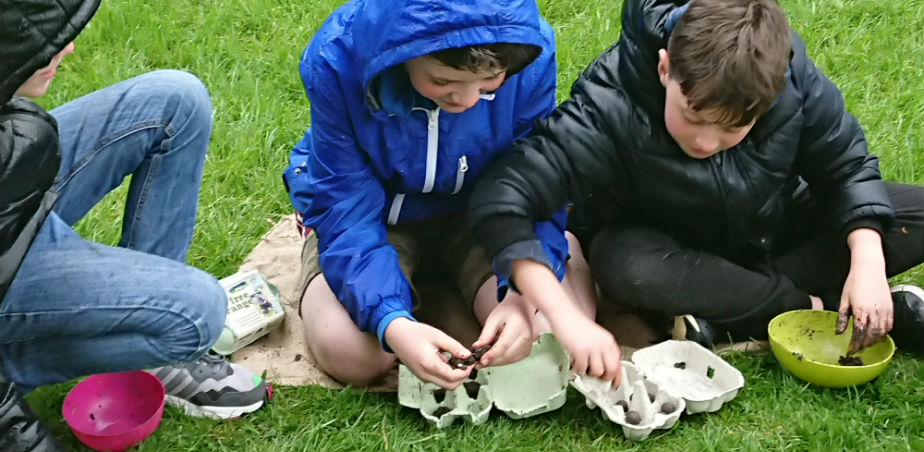 National Gallery of Ireland
Dates: May & June 2019
Spanning 250 years, Shaping Ireland: Landscapes in Irish Art at the National Gallery of Ireland comprises artworks by fifty artists, exploring the relationship between people and the natural world.
In addition to artists of the past, such as George Barret, Paul Henry and Jack B. Yeats, it includes contemporary practitioners like Dorothy Cross, Willie Doherty, Kathy Prendergast and Sean Scully, as well as Niamh O'Malley, Caoimhe Kilfeather, Samuel Laurence Cunnane and others.
Encompassing a range of artistic media and perspectives, this exhibition examines different land types and uses, revealing the significant role artists have played in visualising aspects of human impact on the environment.
Shaping Ireland for Schools
The exhibition presents an opportunity for cross-curricular learning, and the  accompanying schools programme focuses on the environmental issues raised by the exhibition. 
School Tours
Dates: Tuesday – Friday in May & June
Schools from across the island of Ireland can avail of free tours of the exhibition in English and Irish. To book, email tours@ngi.ie or phone + 353 1 663 3510

Primary Schools Workshops
Dates: Tuesdays & Wednesdays in May & June
Time: 10am – 12pm
Cost: €150 per workshop (Max. 30 students per group)
Explore the exhibition with artist Emily Robyn Archer, and discover the important role of bees and other pollinators in the Irish ecosystem. This cross-curricular workshop will take students outside into Merrion Square to creatively explore the local environment. Students will make seedbombs to take home and help spread flowers across Ireland! To book click here. 
Primary Schools Resource: Art and the Environment
Teacher Sinéad Hall has developed a resource pack inspired by the exhibition, and designed to be used in the classroom, showing how art and creativity can be embedded across the primary curriculum. To download click here.  
For further information and booking go to https://www.nationalgallery.ie/art-and-artists/exhibitions/shaping-ireland-landscapes-irish-art/education-programme
---