Ceardlanna Comhairliúcháin do Scoileanna le VISUAL Cheatharlach: An Corona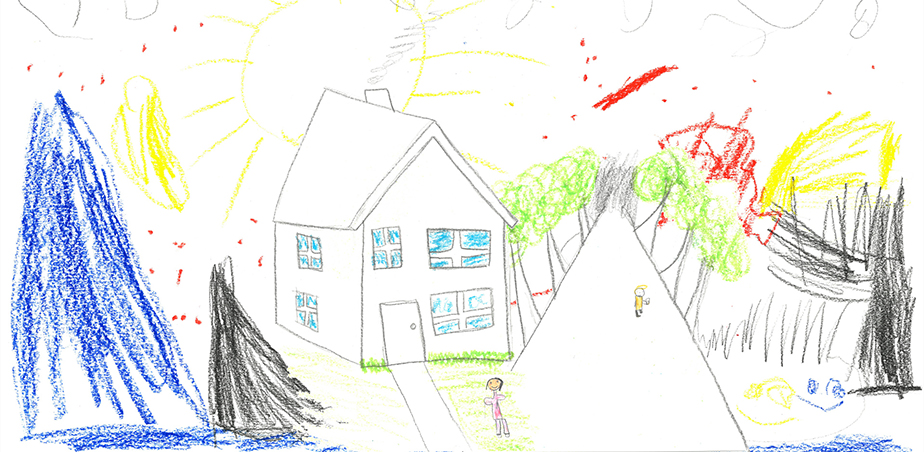 VISUAL Ceatharlach
Dátaí: Deireadh Fómhair 2021 - Eanáir 2022
Fáiltíonn VISUAL Cheatharlach roimh scoláirí bunscoile, iar-bhunscoile agus mic léinn ollscoile chuig The Corona, scannán faisnéise beochana, taispeántas idirghníomhach agus sraith de cheardlanna faoi threoir, fud fad na dánlainne, a roinneann taithí daoine óga, lena nguth féin, i rith na dianghlasála.
Cuireann The Corona eispéiris daoine óga 3 – 24 bliain d'aois chun tosaigh ina bhfocail féin. Taispeánann an scannán taithí na dianghlasála ó pheirspictíocht leanaí i suíomhanna luathbhlianta, i mbunscoileanna, cúram iarscoile, daoine óga ó Chomhairle na nÓg, luathfhágálaithe scoile, mic léinn tríú leibhéil agus leanaí agus daoine óga atá faoi mhíchumas.
Is féidir le scoileanna ceardlanna éascaithe treoraithe a chur in áirithint trí na dánlanna chun na scannáin Corona a fheiceáil, chun dul i ngleic le comhrá éascaithe maidir lena dtaithí ar phaindéim COVID-19 agus chun a líníochtaí agus a smaointeoireacht a chur leis an gcartlann de thaithí leanaí ar an bpaindéim.
Dátaí: Deireadh Fómhair 2021 - Eanáir 2022
Amanna: Dé Máirt 10:00 – 11:30 & 12:30 - 14:00, Dé Céadaoin 10:00 - 11:30, Déardaoin 10:00 - 11:30 & 12:30 - 14:00
Costas €50 in aghaidh an ghrúpa
Más fadhb é an costas don scoil, déan teagmháil le learning@visualcarlow.ie is féidir le scoileanna teacht chuig an ngailearaí ag aon am le linn na n-uaireanta oscailte agus cuairt féin-treoraithe saor in aisce a thabhairt ar an taispeántas. Níl aon chostas ar thurais féin-treoraithe ach caithfear iad a chur in áirithint trí boxoffice@visualcarlow.ie nó trí ghlaoch a chur ar 059 917 2400.
Chun tuilleadh eolais a fháil féach visualcarlow.ie/whats-on/the-corona-schools-workshops
Foirmeacha Ealaíne
Leibhéal
Réigiún
---