Gailearaí Butler: Cartoon Saloon – My Father's Dragon, An Taispeántas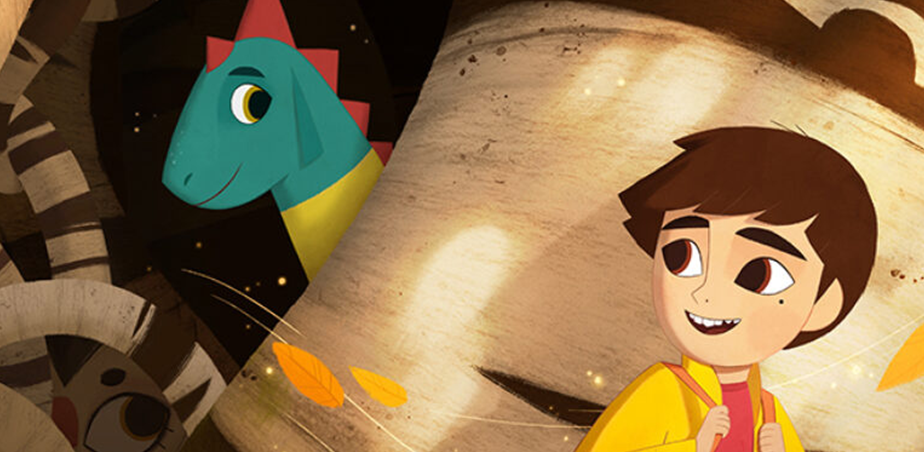 Gailearaí Butler:
19 Samhain 2022 - 29 Eanáir 2023
Leantar leis an gcomhpháirtíocht rathúil atá ag Gailearaí Butler leis an stiúideo beochana Éireannach, Cartoon Saloon, atá lonnaithe i gCill Chainnigh agus ar ainmníodh cúig huaire é do Oscar©, mar fhreagra taispeántais don scannán nua beochana My Father's Dragon, faoi stiúir Nora Twomey.
Tá an scannán bunaithe ar úrscéal fantaiseach do pháistí a bhfuil an-tóir air a scríobh Ruth Stilies Gannett sa bhliain 1948 faoi Elmer Elevator, buachaill a fhágann an baile chun Boris, leanbh dragain atá i ngéibheann ar oileán fiáin.
Tugtar le chéile sa taispeántas seo saineolas fhoireann taispeántais Ghailearaí Butler agus cumhacht dhomhanda agus stíl faoi leith Cartoon Saloons chun taispeántas a bhfuil eispéireas tumthach céadfach atá bunaithe ar an bpáiste i gceist leis, rud a chuirfidh lucht féachana de gach aois faoi dhraíocht.
____________________
Clár Foghlama agus Rannpháirtíocht an Phobail:
Faoi mar a bhí i gceist le comhoibrithe a rinne Gailearaí Butler le Cartoon Saloon roimhe seo, déanfaidh Gailearaí Butler clár leathan rannpháirtíochta pobail do pháistí agus do dhaoine fásta a mbeidh téamaí cosúil le teacht aniar páistí agus réiteach fadhbanna, dul i ngleic le deacrachtaí meabhairshláinte agus tú ag déileáil le géarchéim, agus ealaín agus ealaíontóirí an scannáin a cheiliúradh mar chuid de. Áireofar i measc imeachtaí Foghlama agus Rannpháirtíochta an Phobail: gníomhaíochtaí ionchuimsitheacha saindeartha do pháistí agus daoine óga; cuairteanna idirghníomhacha do scoileanna agus grúpaí a spreagann an chruthaitheacht tríd an gcruthú praiticiúil; sraith cainteanna agus máistir-ranganna le beochantóirí, eagarthóirí agus stiúrthóirí Cartoon Saloon; agus clár beochantóra chónaithe.
Chun cuairt idirghníomhach a chur in áirithe do do scoil*, téigh i dteagmháil le Gailearaí Butler ag:
learning@butlergallery.ie nó +353 (0)56 7761106
*Is gá áirithint a dhéanamh do ghrúpaí de níos mó ná 5.
Tá taispeáint de The Making of My Father's Dragon atá ar fáil sa Ghailearaí Digiteach (fad 5 nóiméad agus 24 soicind) i gceist sa taispeántas freisin.
Féach ar https://www.butlergallery.ie/whats-on/my-fathers-dragon-cartoon-saloon le haghaidh tuilleadh eolais.
Foilsithe
29/11/2022
Foirmeacha Ealaíne
Leibhéal
Réigiún
---