Deis Fostaíochta: Stiúrthóir Cruthaitheach Carnival of Collective Joy i gCeatharlach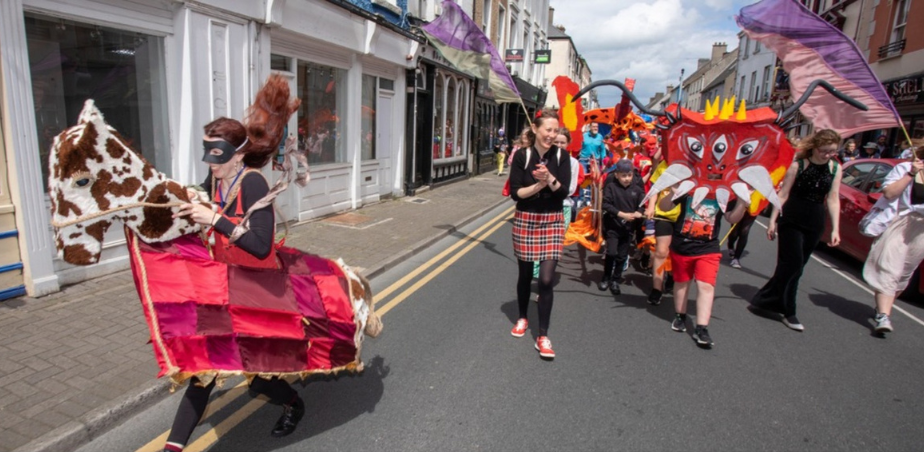 Féile Ealaíon Cheatharlach agus VISUAL Cheatharlach
Spriocdháta: 6 Eanáir, 2023, 5pm
Tá Stiúrthóir Cruthaitheach á lorg ag Féile Ealaíon Cheatharlach i gcomhpháirtíocht le VISUAL Cheatharlach chun comhdhearadh Carnival of Collective Joy Cheatharlach a chomhbhunú in 2023. Oibreoidh an Stiúrthóir Cruthaitheach i gcomhar le cóiréagrafaí agus páistí idir 8-12 bliain d'aois i gCeatharlach chun an tionscadal seo a dhearadh agus a chur ar fáil. Tacóidh foirne cruthaitheachta Féile Ealaíon Cheatharlach agus VISUAL Cheatharlach leis an ról.
Sa bhliain 2022 bhí ár gcéad Carnival of Collective Joy ar siúl agus tá ríméad orainn an traidisiún seo a thabhairt isteach i gclár 2023 ár bhféile. Is é an Stiúrthóir Cruthaitheach a stiúrfaidh dearadh, pleanáil agus éascú ghnéithe cruthaitheacha an tionscadail seo agus déanfaidh sé ceardlanna a chur ar fáil a spreagfaidh an chruthaitheacht agus an fhiosracht i gceithre scoil i 12 sheachtain ó mhí an Mhárta go mí an Mheithimh 2023.  Beidh an Carnival ar siúl mar chuid de chlár Fhéile Ealaíon Cheatharlach ar an Satharn 10 Meitheamh.
Taithí
Is gá go mbeidh réimse leathan taithí ag an té a cheapfar in éascú, dearadh agus ullmhú ceardlann d'imeachtaí taispeántais agus suiteáin do pháistí agus daoine óga.
Iarratas
Le haghaidh tuilleadh eolais agus chun an pacáiste iarratais a íoslódáil, téigh chuig: https://carlowartsfestival.com/job-opportunity-creative-director-for-carlow-carnival-of-collective-joy/
Foilsithe
29/11/2022
Foirmeacha Ealaíne
Leibhéal
Réigiún
---