Documentation Award Update – Playwright & Actor John McCarthy & The Young Playwrights Programme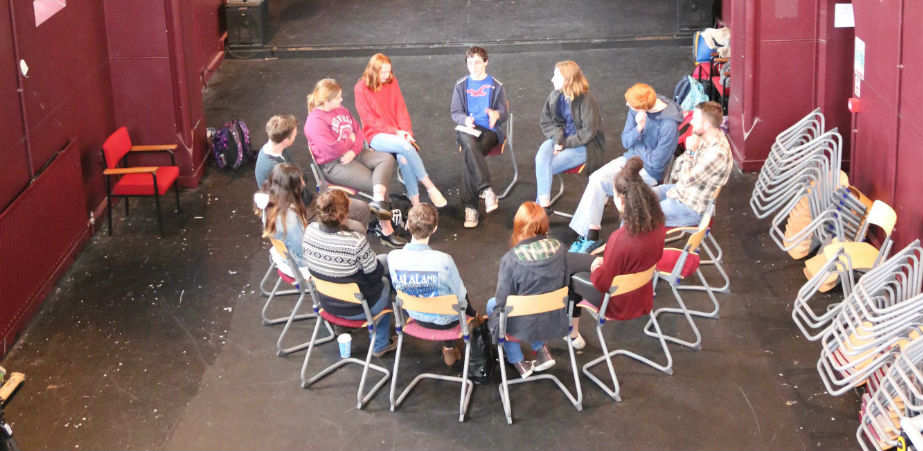 The Arts in Education Portal editorial team over the last few months have been continuing to visit sites of the recipients of our Documentation Award.
Earlier this spring we visited the Young Playwrights Project, which is hosted at Graffiti Theatre Company in Cork and are one of the recipients of the Portal Documentation Award this year. Led by playwrights John McCarthy and Katie Holly the project is running  between January and June 2018. Eight young playwrights have been selected and over a series of Saturday workshops, get the opportunity to work with professional writing mentors who are helping them to create 8 short plays that will be staged by professional actors and directors at the Cork Midsummer Festival.
They are developing their work in a fun and creative atmosphere, engaging with an innovative educational model in a non-formal educational setting.
Project Partners: 
The programme is being run by Fighting Words Cork at Graffiti Theatre Company . The performance of the plays will be part of the Cork Midsummer Festival and in association with Landmark Productions and The Everyman 's staging of Louise O'Neill's award winning novel 'Asking For It'.
Recent News
Arts Council of Ireland Clinic Date: 19th June 2018 from 1.30 – 4pm Application Closing Date: 17:30 on Thursday 12th July…

Professor John Coolahan R.I.P. Chairperson of the High Level Implementation Group for the Arts in Education Charter, Professor John…
---