Theatre for schools and early years at Roscommon Arts Centre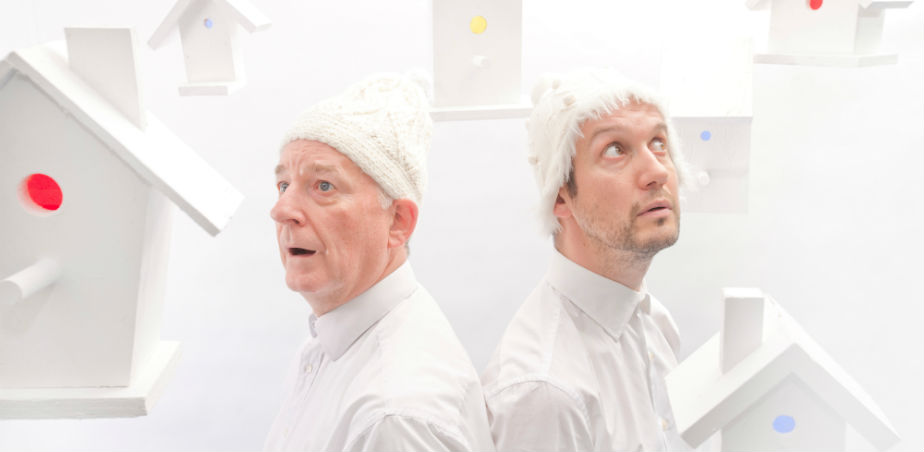 Roscommon Arts Centre 
This spring the Roscommon Arts Centre have planned a host of children's events for families, schools and crèches to enjoy. We hope you will come along and join us in some fun!
Roadworks 
In 2016 theatre maker Paul Curley was awarded Roscommon Arts Centre's "First Edition Commission" to create new work for young audiences as part of the Bookworms Festival and "Roadworks" was conceived. Since then, the production has enjoyed further periods of development with the support of Theatre Lovett and Irish Theatre Institute and this season, we are delighted to welcome it back home as a fully fledged show.
From the team that brought you BAKE! a brand new show is coming to town…and you're invited to be amongst the first to see it. Designer Ger Clancy and performer Paul Curley present a work-in-progress of their innovative new theatre show for young audiences called ROADWORKS. In collaboration with theatre artist and director Andy Manley, with music by Jack Cawley and movement by Emma O'Kane, ROADWORKS digs up an exciting new telling of a very old tale. Mac the road engineer is digging at the crossroads until unexpectedly he finds a rare and beautiful artifact. Will he turn it in or will he keep it all for himself? A visual feast with road-signs, music and…..a wolf!
THURSDAY 18TH JANUARY | 10am & 12pm | Free Admission | Suitable for ages 4 – 7
The House of Oedipus – Roscommon County Youth Theatre
An epic Greek Tragedy following the story of one man's family who are doomed from the beginning. Are pride and stubbornness the cause of Oedipus' downfall or did he commit some unknown sin against the Gods? He committed a crime but did not know it was a crime, was he guilty? Bringing four Greek tragedies together, this full-length play brings us three generations, two countries, five kings, two plagues and one war.
THURSDAY 19th & FRIDAY 20th  | 11am | €6  & FRIDAY 20th & SATURDAY 21st APRIL | 8pm | €12/€10
U00, Mee, Weee – Baboró International Arts Festival for Children & Branar Téatar do Pháistí
Uoo and Mee walk the same, talk the same, do everything the same…until one day one of them decides to do something different!! This playful show explores what happens when things change in a humorous tale of finding your feet and having the courage to be different. This non verbal show is directed by Lali Morris & Marc Mac Lochlainn with original music score by Michael Chang.
WEDNESDAY 7th FEBRUARY | 10am & 12pm | €5 I Ages 3 – 6
White by Andy Manley – Catherine Wheels Theatre Company – Early Years Event     
Welcome to the beautifully strange world of White.  Full of birdsong and birdhouses, it gleams and dazzles and shines in the night.  Two friends look after the birds and make sure the eggs stay safe. We watch, we help.  The world is bright, ordered and white.  But high up in the trees, all is not white.  Colour appears.  First red… then yellow… then blue…White is a playful, highly visual show for little ones – a perfect first time theatre experience.
TUESDAY 27th FEBRUARY | 10am & 12pm | €5 I Ages 2 – 4 year olds
For more information and bookings go to www.roscommonartscentre.ie
Published
10/1/2018
Artforms
School Level
Region
---