The Civic Theatre – Tenderfoot performances for schools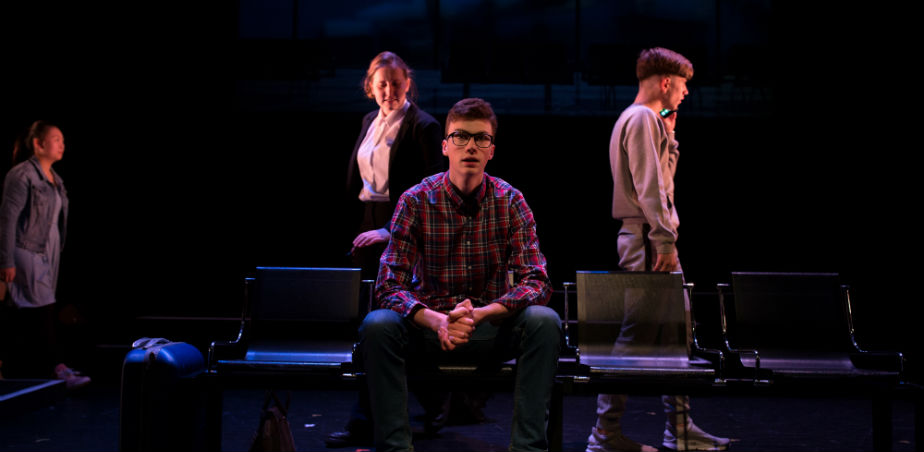 The Civic Theatre, Tallaght
Schools Performances – Thursday 25th at 12 pm & Friday 26th January at 10am and 2pm
Original plays, written by 15/16 year old playwrights, provide a unique glimpse into the world of our young people; articulating their experience and their reality.
TENDERFOOT, meaning neophyte, newbie, greenhorn, is The Civic Theatre's apprentice theatre programme for transition year students.  Now in its eleventh year the programme provides students from eight different schools in the South County Dublin region the opportunity to create and perform original work for the stage. From January 25th to 27th this work can be seen in The Civic Theatre.  Plays written by young people, telling their stories, presenting the world as they see it.  These diverse and exciting plays, the work of young theatre makers, include –
The End of the Beginning by Tadhg Slye, an exploration of male friendship in a world of exams and first girlfriends and exploding toasters.
Plastic by Jordan Lee, a supernatural chiller guaranteed to make you jump out of your seat.
Seaside Story by Aidan Kelly, a comedy about families, holidays and global warming.
And Just for the Cracked by Chloe O'Flaherty which takes a fly on the wall look at a group of young people who find their friend unconscious and unresponsive at a party.
Tenderfoot Performances 2018
Schools Performances Thursday 25th at 12 pm & Friday 26th January at 10am and 2pm
Admission €10 / €5 concession
Booking 01 4627477  www.civictheatre.ie/ whats-on/tenderfoot-new- writing-showcase-2018/
Published
24/1/2018
Artforms
School Level
Region
---