Announcing the Arts in Education Portal Documentation Award Recipients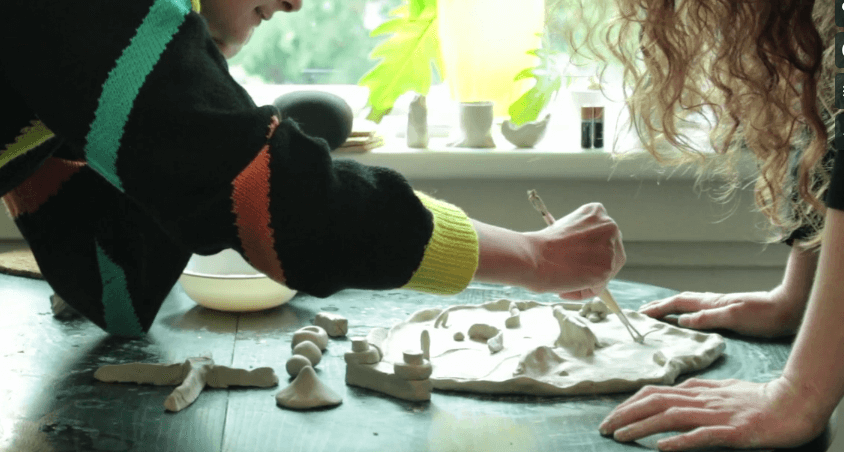 We are delighted to announce that the recipients of the Arts in Education Portal Documentation Award are playwright and actor John McCarthy and Visual Artist Clare Breen. We are very excited to be working with them in the coming months to document their projects, the Young Playwrights Programme (Cork) and Breadfellows' Chats (Wexford). These projects will be showcased on the portal as the documentation progresses.
About the recipients….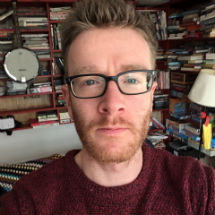 John McCarthy, Playwright & Actor
I am a playwright and actor who works with young people in theatre and writing. I work as a facilitator with Activate Youth Theatre and Fighting Words Cork, as well as Creative Learning coordinator with Graffiti Theatre Company.
I was part of the Next Stage at Dublin Theatre Festival this year, and am currently the recipient of an Arts Council Theatre Bursary for playwriting. Finished Once, and Ready, a new work in development with Arts Council project funding was performed in recent showings in Cork (School of Music) and Dublin (Irish Theatre Institute). I wrote Stage Irish, which won the Writers Guild of Great Britain Playwrights Progress Award 2014 and and co-wrote Hollander, nominated Best Production at Irish Theatre Awards 2010. I write and direct the online audiodrama `In Darkness Vast'.
Clare Breen, Visual Artist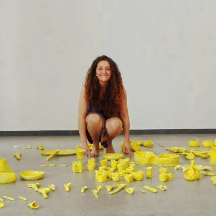 I am an artist and arts educator working in a variety of contexts. In my practice I conduct Breadfellows' Chats. I have developed this artistic research methodology to adapt to many different environments. It is based on dialogical and relational artistic processes, considering conversation and collaborative making as constructive learning methodologies. I produce ceramics, meals, exhibitions and workshops collaboratively with other artists, curators, arts educators, historians, conservators, teachers and children. Talking and making together, followed by the sharing of food, are foregrounded in my practice as intimate gestures of care.
I obtained a BA in Fine Art from NCAD, Dublin in 2011 and a Masters in Education in the Arts from the Piet Zwart Institute, Rotterdam in 2016. In 2017 I moved to Athens to work as part of the documenta 14 education team and completed a residency at Yellow Brick Project Space. I am currently artist in residence at Castlebridge National School through the Living Arts Project run by Wexford Arts Center. I have developed a programme over 15 weeks with 3rd and 5th class beginning from the Breadfellows' Chats methodology. I am also working in collaboration with Katy Fitzpatrick and Aislinn O'Donnell at Temple Bar Gallery + Studios in response to the work of Otobong Nkanga and with Jennie Guy's Art School as part of the EVA International education programme.
For more information go to www.clarebreen.net
Published
31/1/2018
Artforms
---