A Maker Approach to Art & Interactivity for Artists, Makers & Educators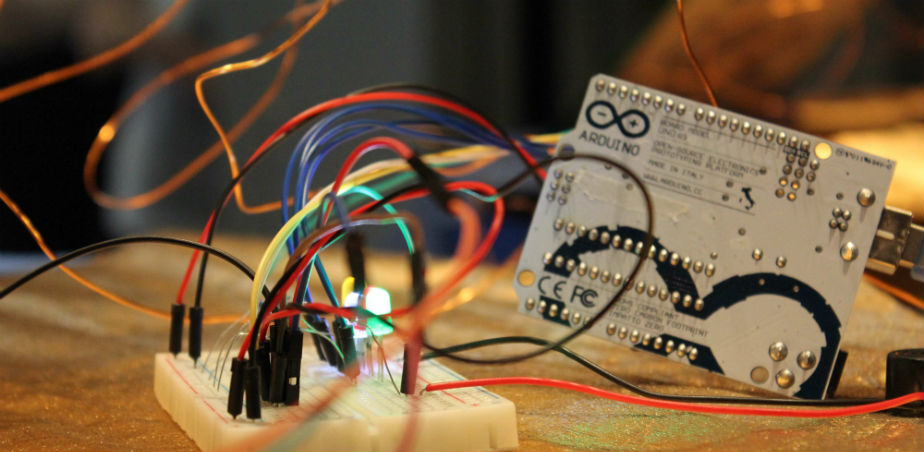 Make Create Innovate
Date: March 24th & 25th
An introductory workshop to electronics for creative projects
In collaboration with The Digital Hub, Make Create Innovate offer this hands-on, jargon-free two day workshop that will introduce you to physical computing using conductive materials, MaKey MaKey and Arduino with some basic sensors. Our artist-maker-educator approach is all about tinkering with art, electronic and everyday materials to learn through experimentation and discovery.
By the end of the weekend you will have a basic understanding of the principals involved in easy-to-make light and sound responsive systems and the materials required. You will also have collaborated with other workshop participants to create an electronically triggered soundscape or an interactive environment/artwork.
This workshop is for creative people (professionals and non-professionals) and educators, who want to do something different; whether it's programme a touch-activated sound effects on the theatre stage or design a cross-curricular STEAM project at school. It is especially suitable for anyone involved in engaged arts that support arts participation and/or invite audience interaction.
For more information and to book your place go to www.makecreateinnovate.ie/a-maker-approach-to-art-and-interactivity
Published
22/2/2018
Artforms
Region
---