Documentation Award Update – Artist Clare Breen & Breadfellows' Chats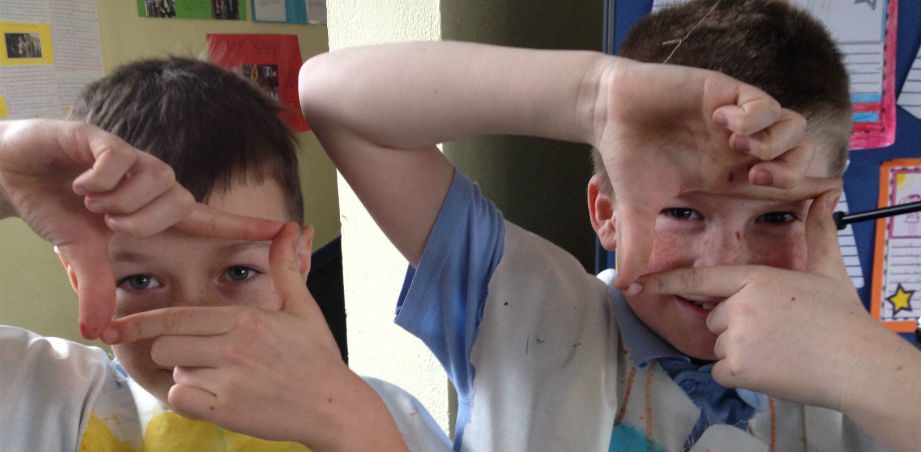 The Arts in Education Portal editorial team have begun visiting sites of the recipients of our Documentation Award.
Earlier this month, we visited St Ibar's National School, in Castlebridge, Wexford where artist Clare Breen has been working since October 2017 with 3rd and 5th classes. Each Wednesday she has worked in 2 sessions, responding to the work of 10 different international artists, including her own. The project is titled Breadfellows' Chats with the Living Arts Project. The Living Arts Project was established in 2013 as a long-term visual arts education scheme, supporting the existing partnership between Wexford Arts Centre and the Arts Department of Wexford County Council.
The question "what does an artist do?" is at the center of this project. Breen selected 10 artists whose work is very diverse, and she has introduced the children to as wide a spectrum as possible of contemporary material processes. They have worked with painting, collage, sculpture, performance and the body, textiles, writing, film, photography, ceramics and sound. It was also important to Breen that the activities would cover the 3rd and 5th class art curriculum during the weekly sessions.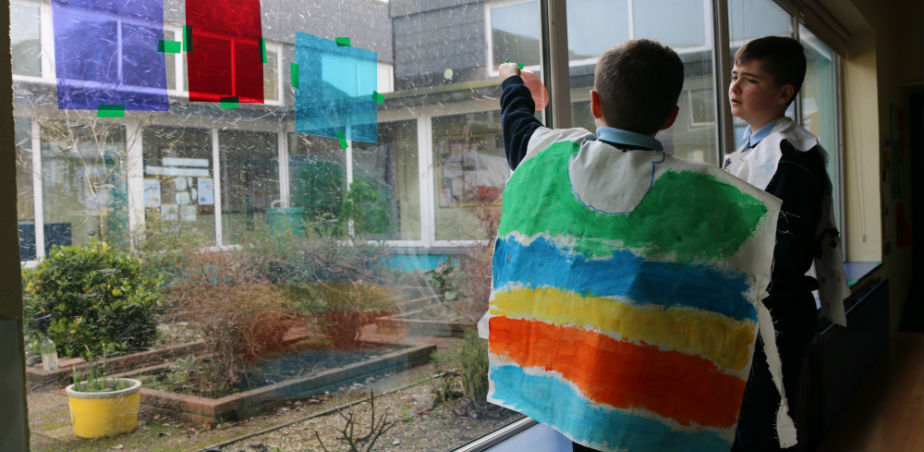 In week one the children made tunics to wear each week to protect their clothes. The tunics are painted with images responding to the question
If you were not a human, what would you like to be?
This could be an animal or an object, an alien or a monster, anything you can think of, but it should reflect some of your best qualities. (If this question is very difficult you can ask your friends for some help!)
This question was formulated as an alternative introduction that is not based on nationality, age, gender etc. to leave space for improvisation, allowing all to introduce themselves on their own terms. Working collaboratively, the children drew around one another while lying on the ground to find their shape; the traced figure became the outline for a tunic. Each child then painted on the tunic's 'tummy' the animal/ object/ monster/ alien they had selected to wear over their uniform for the coming weeks.
The accompanying photos show the children in their tunics working on a painting project responding to the work of artist Sarah de Wilde.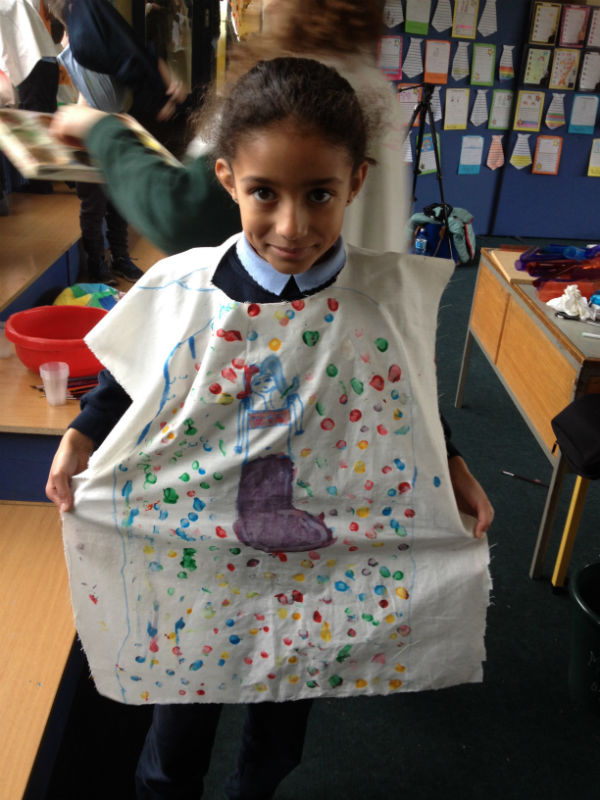 Published
27/2/2018
Artforms
Region
---