Baboró 'Drama Tools for the Classroom' CPD for Teachers & Educators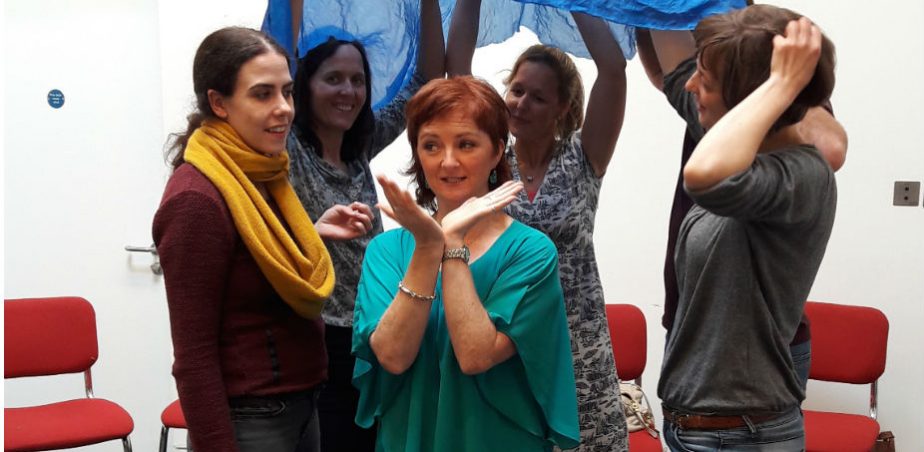 Limited Places Left
Baboró International Arts Festival for Children
Date: July 2nd – 6th 2018 from 9.30am to 2.00pm
Would you like to build on your ability to use the creative arts to aid learning in the classroom?  This July 2-6 Baboró International Arts Festival for Children presents a five-day, EPV Department of Skills and Education approved summer course, which has been specially designed to explore the use of drama, both as a subject as well as a methodology. The aim of this CPD course is to inspire and augment learning in the classroom and enrich the professional practice of teachers and educators. A limited number of tickets remain.
The course provides participants with an opportunity to gain insights and practical tools to explore drama in the classroom in a safe and relaxed environment, supported and mentored by drama specialist and primary teacher Irene O'Meara. The emphasis is on process drama and enhancing teacher and child experience in the classroom.
Who is it for?
This professional development course is suitable for teachers and professionals working with children, who are enthusiastic about gaining useful drama tools to support their teaching via an integrated approach within the primary curriculum, and using drama games and strategies to enable their students to become directly involved in their own learning.
What will you learn?
The course has a practice-based approach, and offers participants 5 days of rich, fun and engaging learning, enabling them to enjoy engaging in drama activitieswith students in a confident manner while exploring a broad range of stimuli for the creation of drama. It will also help participants to feel better equipped to deepen students' experience of the arts via simple exercises in pre and post engagement.
About the Facilitator
Irene O'Meara is a Drama specialist and primary school teacher, who has been facilitating In-Service for over two decades, and has designed and delivered programmes in Drama, Integrated Arts, Literacy, and Early Childhood Education. Irene has worked in the Drama Department at Mary Immaculate College, Limerick and is currently a tutor and assessor with Hibernia College.
Course Details
Baboró CPD 2018 'Drama Tools for the Classroom'
July 2nd – 6th 2017 from 9.30am to 2.00pm
The O'Donoghue Centre for Drama, Theatre and Performance, NUI Galway
Course Cost €70 per person
Places Limited to 23
Attendees Receive: Certificate of Participation
For more details please contact Baboró on 091 562 667, email admin@baboro.ie or online here www.baboro.ie/news-events/cpd-2018
Published
21/6/2018
Artforms
Region
---