Documentation Award Update – Playwright & Actor John McCarthy & The Young Playwrights Programme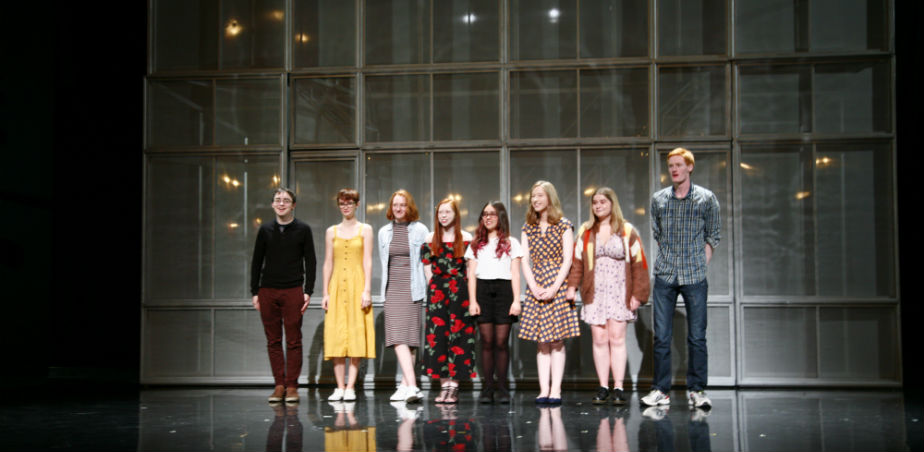 The Arts in Education Portal Documentation Award recipient project, the Young Playwright's Programme, culminated on Friday, June 22nd in a presentation of staged readings involving professional actors and directors at the Everyman as part of the Cork Midsummer Festival and in association with Landmark Productions and The Everyman's staging of Louise O'Neill's award winning novel Asking For It.
Between January and June 2018, the nine young playwrights selected over a series of Saturday workshops, had the the opportunity to work with  professional playwright mentors John McCarthy and Katie Holly at Graffiti Theatre Company as part of Fighting Words Cork to help them create the short dramatic pieces that were staged last week.  In addition, the young playwrights were invited by The Everyman to attend selected performances throughout the programme, to inspire and inform their work.
Award-winning Cork author Louise O'Neill is a patron of Fighting Words Cork, and Asking For It has been described as "one of the most important books for young people ever written. Deeply moving, incredibly written."
The Fighting Words programme was developed by Roddy Doyle and Séan Love in 2009 in Dublin to provide a space to support creative writing among children and young adults. In January 2017 the programme was launched at Graffiti Theatre Company.
---