Applications Now Open for the Baboró GROW 2018 Programme – Artists Support & Professional Development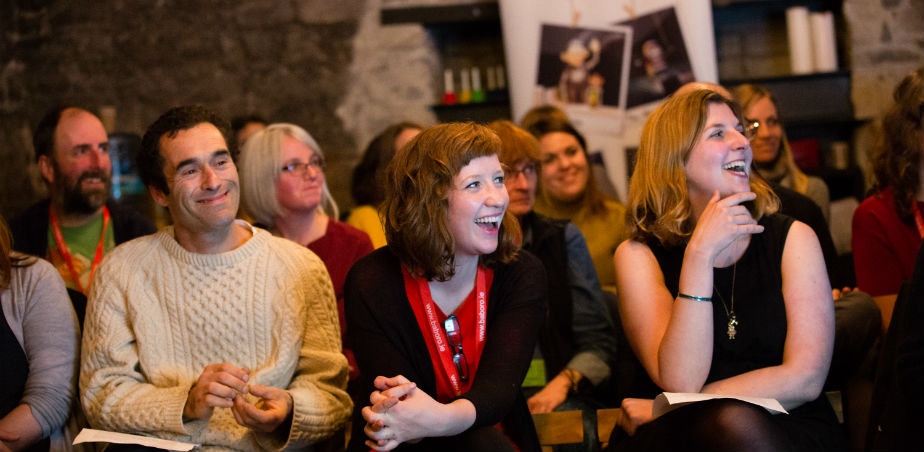 Baboró International Arts Festival for Children
Deadline: Friday 24 August 
Baboró are delighted to announce applications are now open for the 2018 GROW Programme, supporting artists in making work for children and young audiences.
Baboró has a long history of mentoring and supporting artists, creatives and educators who are exploring and developing theatre, dance, music and visual art for young audiences, or are interested in doing so. Whether you are an emerging artist, a student or an established artist interested in making work for children, Baboró's GROW programme is here to support your development.
The GROW programme includes a number of strands which interested candidates can apply for. Two of the recently introduced strands are Pathways to Production and Festival Mentoring.
Pathways to Production
The programme aims to facilitate artists development from the kernel of an idea and initial concept development to project planning, help developing funding strategies and the development of the work for a sharing with peers and the sector. It is hoped that artists/companies will eventually go on to full production of their new piece of work.
The objective is that by making available our collective organisational experience, resources and areas of expertise, Pathways to Production will support artists and companies to make excellent work in Ireland for this very special audience. The emphasis of the programme is on the process of development of new work and artist development, rather than the end product. We hope that this capacity-building initiative will contribute to the development of sustainable careers and creative opportunities for artists in Ireland. Find out more at www.baboro.ie/about/work/grow/pathways.
Festival Mentoring
A small group of participants will be lead through a curated programme of festival shows and industry events including discussions, presentations, workshops, networking events etc. The group will navigate the programme with mentoring from two highly experienced individuals from the sector, Phil Kingston, Community and Education Manager at the Abbey Theatre and Maria Fleming, Chair of Theatre for Young Audiences Ireland (TYAI) and General Manager of Dublin Theatre Festival, during the Baboró 2018 Festival. Find out more at www.baboro.ie/about/work/grow/work-grow-mentoring.
Baboró's Executive Artistic Director Aislinn Ó hEocha commented, "We were delighted with the response to our new GROW programme in 2017. The artists involved in Festival Mentoring and Pathways to Production find the schemes really beneficial to their practice. opportunities to see a range of international work, build Irish and international networks and learn from each other and the partners have proven invaluable. We are really looking forward to seeing who emerges from the 2018 open call."
Deadline for applications is Friday, August 24 with successful candidates being announced on Monday, September 17. Application forms and guidelines can be downloaded from www.baboro.ie/about/work/grow.
GROW is funded by the Art's Council's Strategic Funding.
---