'Bringing STEM alive in the classroom through Drama' at The Ark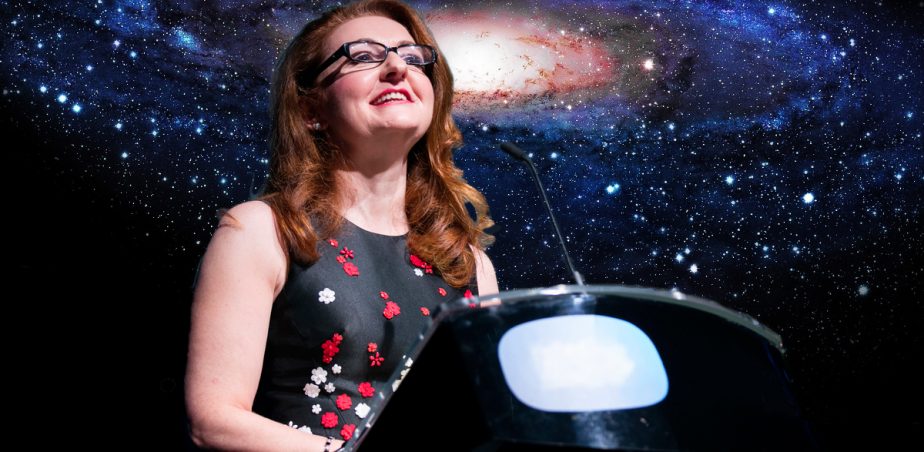 The Ark
Dates: 20 Aug – 24 Aug 2018
Department of Education and Skills and EPV-approved summer course for teachers.
The Ark, Dublin are excited to present a new five day arts-science summer course led by scientist and theatre-maker Dr. Niamh Shaw, aimed at primary teachers of 1st-3rd classes.
Discover STEM (science, technology, engineering and maths) anew through a range of enjoyable and accessible creative drama processes designed to lift these subjects off the page and bring them to life for both teachers and students.
The course is created and led by the inspiring Dr Niamh Shaw – an engineer, former science academic and a theatre maker as well as one of Ireland's leading science communicators and STEAM specialists. Niamh's scientific knowledge and warm engaging style will help you in finding exciting new ways of communicating science themes to your students.
This practical hands-on course will improve your confidence in teaching STEM subjects as well as Drama and how to meaningfully link and integrate these in the classroom. A range of relevant STEM curricular areas will be explored through Drama including Mathematics, Geography, and of course Science.
The course is aimed at teachers of all levels of STEM and drama knowledge and experience.The course content and aims include:
Enhancing your confidence across a range of STEM curricular areas using highly participative and accessible creative drama methodologies.
Engaging and highly active course content delivered by an outstanding artist-scientist facilitator with unique expertise in both STEM and theatre-making/drama.
STEM areas which will be explored during the course include distance, time and heat across the subjects of mathematics, geography (planets and solar system) and science curricula (heat, gravity).
Teachers will build a tool kit of accessible and exciting new ideas and approaches to teaching both STEM and the drama curriculum using an integrated cross-curricular approach to planning and delivery.
Irish science history and heritage will also be explored relating course content to local and national science heroes to help teachers and their students connect to the subject matter and will inform some of the drama narratives developed during the course. Leading Irish scientists and engineers including Robert Boyle, Kathleen Lonsdale, Ernest Walton, William Hamilton and others will be reviewed.
The use of drama approaches will ensure the course also supports literacy and language development through devising performance and narratives for example stimulation of imaginative and creative language to create characters and scenes.
Participants will experience a range of practical creative methods that will develop their teaching in line with national priorities including STEM, numeracy and literacy.
The course will include time for teachers' to reflect on individual, group and school performance in the areas of STEM and drama and devise creative ways to engage with the SSE 6 stage process.
The course will provide ample support material and a field trip to Science Gallery Dublin will present the teachers with an interdisciplinary approach to presenting STEM subjects.
For more information and booking go to ark.ie/events/view/5-day-teachers-course-bringing-stem-alive-in-the-classroom-through-drama
Published
26/7/2018
Artforms
School Level
Region
---