Blog 3 – Muireann Ahern & Louis Lovett, Joint Artistic Director Theatre Lovett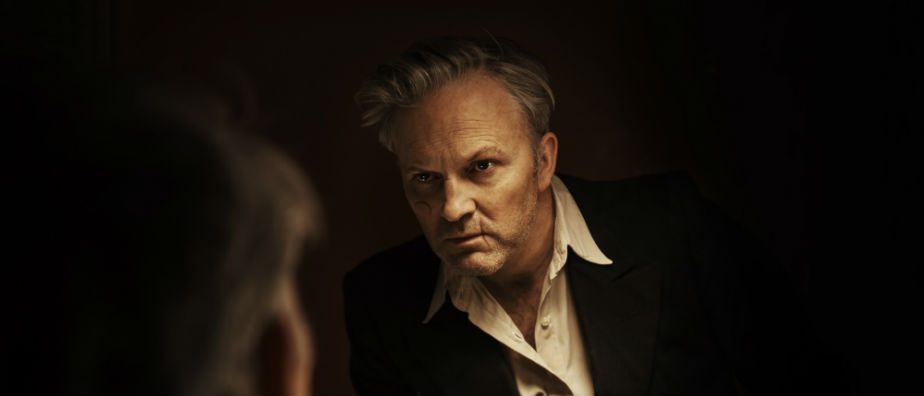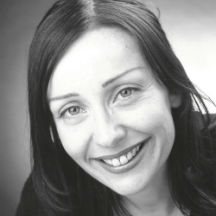 Muireann Ahern is Joint Artistic Director of Theatre Lovett. For Theatre Lovett she has directed and designed multiple shows. Muireann has over twenty years' experience working in theatre for young audiences. Previously, she was Theatre Programmer and Producer at The Ark. She programmed the Family Season of the Dublin Theatre Festival and The Dublin Dance Festival. Muireann has worked with The Abbey Theatre's Outreach Department, TEAM, part time lecturer at St Patrick's teacher training college, and is a regular guest speaker on theatre for children at other third level colleges. She has led several Professional Development courses and was a member of the core working group on the published Artists~Schools Guidelines: 'Towards Best Practice in Ireland'. She has been guest speaker at national and international conference focusing on 'quality' in theatre for young audiences. She is a graduate of the Samuel Beckett Centre for Drama and Theatre Studies, Trinity College Dublin and also holds a HDip Education from TCD.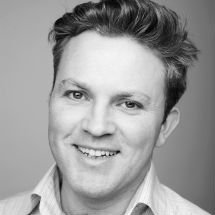 Louis is Joint Artistic Director of Theatre Lovett. Theatre Lovett make work for all ages and tour extensively both nationally and internationally. For Theatre Lovett he writes, composes and performs. Work includes They Called Her Vivaldi (Abbey Theatre, National tour, USA tour 2019), The True Story of Hansel and Gretel (Dublin Theatre Festival 2015). Mr. Foley, The Radio Operator (national tour), A Feast of Bones (Dublin Theatre Festival, UK tour), The House that Jack Filled (Dublin Theatre Festival, Irish tour) and The Girl who Forgot to Sing Badly (Irish, US/AUSTRALIAN tours). Louis has also worked with The Abbey Theatre, The Gate Theatre, The Corn Exchange, Siren Productions, Performance Corporation, Barabbas and others.  Louis has also performed in and directed several productions at The Ark, A Cultural Centre for Children. Television & Film includes Moone Boy, Stella Days, Anseo, Killinascully, The Tudors, Showbands, Story Lane, The Morbegs and others.

Theatre Lovett make theatre for all ages, child and adult, young and old, chicken and egg. They were nominated for a Judges Special Award at The Irish Times Theatre Awards 2017. If you seek theatre that can amuse, involve and sometimes scare, we offer you theatre as adventure www.theatrelovett.com.
Theatre Lovett in the Rehearsal Room
Into week two proper of FRNKNSTN rehearsals. The focus in the creative space at present is on unlocking the gate way between the words of Michael West's script and the actor's physical, vocal and spiritual interpretation. Director Muireann Ahern, stage manager Clare Howe and actor Louis Lovett set up stall in a creative marketplace where ideas are unloaded, laid out, prodded for texture, freshness, flavour, tried out for size, weighed, assessed, refused, balked at, laughed at (in a bad way), laughed at (in good way), and once or twice a day, but usually just once, a string of ideas are spooled out in an order sufficient to please and perhaps, for a critical second, to impress. These ones are marked down for memory and promptly asked to take one more twirl around the room, and again and again. If they stand up to scrutiny and pass muster after repetition, then they are stamped for approval and requested to present for duty the next day to undergo the same drill again. Mr. Lovett accepts the challenge on their behalf. They will then be pushed for improvement. This string of ideas might comprise one short section of one scene whereby these firm, fresh ideas might be leaned upon to point the way forward and assess the way we have come so far.
These ideas are the precious gifts we intend laying at the precious feet of our fine audience. It is essential that they are the best we have to offer. Their providence is obscure in parts, clearly archived in others. Some are like midges on a summer's evening that have become tangled in our hair for no reason but pure chance that we had decided to cycle in the park. But now we're overdoing it…
Time hurtles towards tech week and first audiences. Our rehearsal time, our time strolling (racing!) the aisles of our ideas market is being whittled away. Always other demands pull us from the business of ideas.
Muireann Ahern directs and Louis Lovett performs in Theatre Lovett's next production of FRNKNSTN by Michael West, a modern mutation of Mary  Shelley's classic novel FRANKENSTEIN at The Abbey Theatre. This daring adaptation re-imagines Victor Frankenstein as a gene-splicing molecular biologist who creates human life from his own DNA with catastrophic results. Speaking from a holding cell, Frankenstein is desperate to set the record straight. A modern ghost story and psychological thriller, this version of Frankenstein aims to chill us with the darkness we hold within our DNA — and our hearts. Age Guidance: Not suitable for under 16s, www.abbeytheatre.ie/whats-on/frankenstein/
Published
31/7/2018
Artforms
---