Barboró International Arts Festival 2018 – Events for Schools & Teachers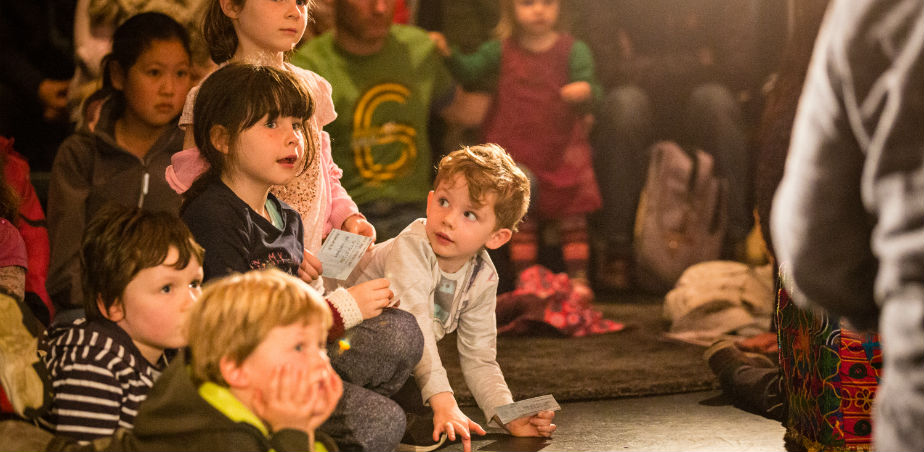 Baboró International Arts Festival
Dates: October 15 – 21 2018
This year's Baboró International Arts Festival for Children takes place in Galway in just over two weeks' time (October 15-21) and there are a number of cultural experiences for school children to enjoy. Whether you'd like to bring your class to see a show, take in a workshop or visit an exhibition, Baboró has it covered.
One of the cornerstones of Baboró's foundation is the right of each child to enjoy arts and culture. Baboró believes the encouragement of creativity from an early age is one of the best guarantees of growth in a healthy environment of self-esteem and mutual respect.
Baboró enables children to experience first hand the transformative power of the creative arts, while at the same time developing their creative, problem-solving and collaborative skills; skills that are necessary for developing fully rounded young people.
Artists and companies from Ireland, Australia, Denmark, Germany, Netherlands, Belgium, France, Scotland and England will present shows at this year's festival. Full schools programme is here https://www.baboro.ie/festival/programme/event-type/schools
For full details of how to apply to bring your school to Baboró see here
https://www.baboro.ie/schools-1/schools-2
WORKSHOPS FOR TEACHERS
Are you a teacher who would like to explore ways of connecting theatre back into the classroom or would you like to learn some tricks of the trade on how to foster an environment of imagination in the classroom? The following workshops might be of interest to you:
Creative Learning
https://www.baboro.ie/festival/programme/creative-learning
Creativity in the Classroom
https://www.baboro.ie/festival/programme/creativity-in-the-classroom
For further information and bookings go to www.baboro.ie
Published
28/9/2018
Artforms
School Level
Region
---