Blog 4 – Muireann Ahern & Louis Lovett, Joint Artistic Director Theatre Lovett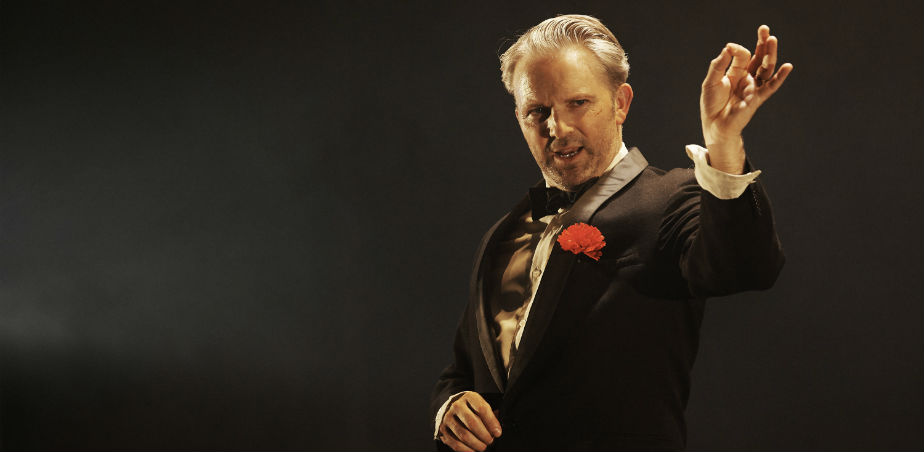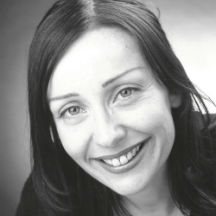 Muireann Ahern is Joint Artistic Director of Theatre Lovett. For Theatre Lovett she has directed and designed multiple shows. Muireann has over twenty years' experience working in theatre for young audiences. Previously, she was Theatre Programmer and Producer at The Ark. She programmed the Family Season of the Dublin Theatre Festival and The Dublin Dance Festival. Muireann has worked with The Abbey Theatre's Outreach Department, TEAM, part time lecturer at St Patrick's teacher training college, and is a regular guest speaker on theatre for children at other third level colleges. She has led several Professional Development courses and was a member of the core working group on the published Artists~Schools Guidelines: 'Towards Best Practice in Ireland'. She has been guest speaker at national and international conference focusing on 'quality' in theatre for young audiences. She is a graduate of the Samuel Beckett Centre for Drama and Theatre Studies, Trinity College Dublin and also holds a HDip Education from TCD.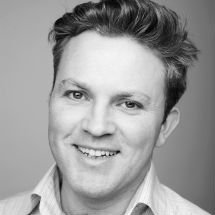 Louis is Joint Artistic Director of Theatre Lovett. Theatre Lovett make work for all ages and tour extensively both nationally and internationally. For Theatre Lovett he writes, composes and performs. Work includes They Called Her Vivaldi (Abbey Theatre, National tour, USA tour 2019), The True Story of Hansel and Gretel (Dublin Theatre Festival 2015). Mr. Foley, The Radio Operator (national tour), A Feast of Bones (Dublin Theatre Festival, UK tour), The House that Jack Filled (Dublin Theatre Festival, Irish tour) and The Girl who Forgot to Sing Badly (Irish, US/AUSTRALIAN tours). Louis has also worked with The Abbey Theatre, The Gate Theatre, The Corn Exchange, Siren Productions, Performance Corporation, Barabbas and others.  Louis has also performed in and directed several productions at The Ark, A Cultural Centre for Children. Television & Film includes Moone Boy, Stella Days, Anseo, Killinascully, The Tudors, Showbands, Story Lane, The Morbegs and others.

Theatre Lovett make theatre for all ages, child and adult, young and old, chicken and egg. They were nominated for a Judges Special Award at The Irish Times Theatre Awards 2017. If you seek theatre that can amuse, involve and sometimes scare, we offer you theatre as adventure www.theatrelovett.com.
FRNKNSTN
FRNKNSTN has come and gone, perhaps to return next year and tour. At Theatre Lovett, we were happy with our monstrous creation and relish the chance to play with its constituent parts again.  As with all shows, a future opportunity to remount a show will allow us to tweak and try improvements.
Most satisfying was the combination of the talents within our creative team. It was important to the project that our creative designers could meet and discuss the project on many occasions before rehearsals began with the director, writer and actor.
Preparation began a year previously with three weeks of development with director, writer, actor and lighting designer. This was followed by a further week and one public showing on the Peacock stage with the support of the Abbey Theatre.  This year, the full team had the opportunity to come together in the Mermaid Arts Centre, Bray for two weeks of development in advance of rehearsals to explore our teams' different specialities and approaches. Thank you to Niamh O Donnell and her team there.
Pay for preparation, for preparation pays.
Cajoling, coercing and corralling the creative team's work alongside happily wrangling and wrestling with the writer and the solo actor required director Muireann Ahern to enter the arena and persevere for months. She held her nerve with some particularly tough calls along the way as she whittled this beast down to its beautiful, bony exterior.
Playing for your audience
Theatre Lovett's Actor Training with a focus on playing for audiences Young and Older
Following on from FRNKNSTN, and now in its eighth year, Theatre Lovett have just completed another two weeks of our Actor Training course 'Playing for your Audience.' Working in the Gate Theatre Studio, the participating actors also had the experience of presenting aspects of the work to students from two local primary schools from the Gate Theatre stage.
This live experience is integral to the week. Here, on the fourth day of the week, the actors have a chance to put into practise, before that young audience, techniques newly acquired. Freshly minted. Hard to grasp and not yet understood.
The only stories, stimulated by the movement of several beings in a space aware of and silently responding to one another. (Plenty of story detail is provided by the individual imaginations of audience members). No script, no story but a structure and techniques, techniques centred around connection, clarity and simplicity.
Eyes (and ears) for each other and for your audience. Breathe. Make the person next to you shine. Thrown into the real experience of having no prescribed 'material' and yet 'presenting' themselves to an audience of expectant, eager children, the eye contact between these actors who met each other for the first time four days ago undergoes a resonant transformation. "I am here for you." "I am as lost as you are." "What happens next?" "Not sure. Let's find it together." Their connection deepens.
To negotiate the space with fifteen other actors, to maintain the engagement of this active audience, to search for the next moment, find it… together, allow it to live and then the next and the next and to continue to engage this audience and together bring it to a close… this requires us to slow down with calm, focused energy. Our energy is the audience's energy. Not the other way around. Slowly, the actors approach clarity and the audience sees the pictures we make.
Sixteen or so actors sing together a song in a language newly learned. "What's the next line?" "When do we breathe?" "Do we start now?" "Is this right?" "I think it's completely wrong" "Keep going." "Together." The actors look at each other. Watch each other's breathing, eyes and mouths, conduct each other through these signals. Not with gestures or hand signals, no pictures of anxiety, no unnecessary movement. Keep it simple. Do the simple thing. Breathe and sing. Together. The children are there for them.
I will not go into the techniques used here. That requires a little time and an audience. Underlying the week is the credo that we are playing for our audience. Take care of our audience, young and older. Do not cause them anxiety. Allow them fully relax in order to be fully engaged. They should sense that they're in good hands. Easier said than done.
For more information www.theatrelovett.com/training
Copyright
Louis Lovett 2018
Published
24/10/2018
Artforms
---