Blog 3 – Chris McCambridge, Special Educational Needs Teacher, Virtually There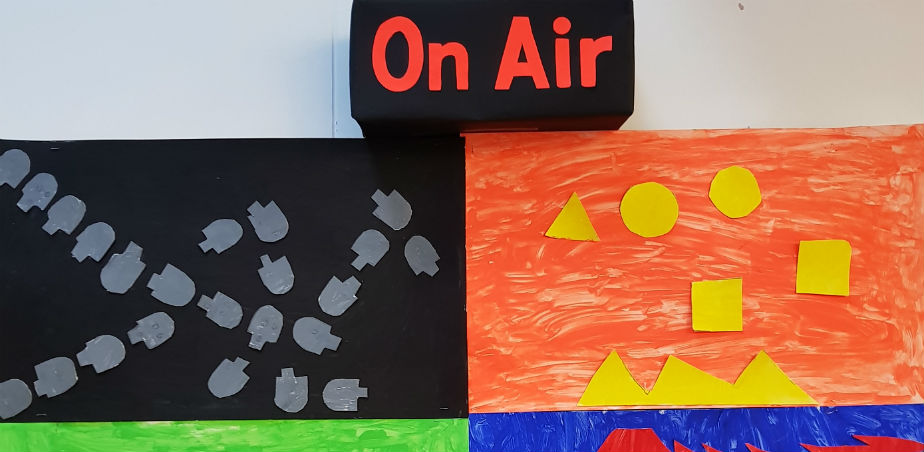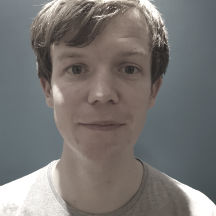 Christopher McCambridge is a Special Educational Needs teacher at St. Colman's Primary School, Lambeg. St. Colman's Primary is a mainstream school of 400 pupils with two learning support unit classes. Christopher is also an active member of the Belfast art scene. He co-founded the arts organisation Belfast Platform for the Arts (Platform Arts) in 2010, which continues to provide an exhibition space and studios for artists.
In 2016 Christopher and his Primary 6/7 class were chosen to take part in the Kids' Own Publishing Partnership 'Virtually There' project. 'A virtual artist in residence project which explores the potential for creative engagement between artists working from their studio and children and teachers in the classroom using video conferencing technology'. (Orla Kenny, Creative Director of Kids' Own Publishing Partnership). Now in their 3rd year, artist John D'Arcy has been working collaboratively with Christopher and his class at St Colman's P.S as virtual artist-in-residence. 
WECHO FM
A new school year, a new 'Virtually There' project!
The majority of the children were meeting John for the first time. They were unsure what to expect as a lot of them had never experienced or used video-conferencing technology before.
After a few technical difficulties on my end, we finally connected to John. Introductions were made by John and the children, we got straight into introducing our new project theme … RADIO!
The children discussed their knowledge of radio … Tyrell said that it was "where you could listen to things, like a music box." Aidan said he thought of it as a "jukebox" to listen to songs. Sam stated that different types of sounds could come from it, not only music but also advertisements. Daniel, Adam and Charley thought that even though it played music there were other programmes on the radio such as the news, weather forecasts or traffic reports. Adam also said that he had listened to documentaries on the radio. The children were asked what they thought we would be creating during the project, to which they replied, "A RADIO SHOW!"
Not only were we going to create a radio show, we were going to create our own Radio Station.
We discussed the different programmes that could be on our radio station, ideas for programmes included Music, Documentaries, Cartoon or comedy shows, discussions about the news and about our interests such as gaming. With an idea of the content, we were set the task of developing our visual identity. John displayed a number of symbols that the children all were able to recognise easily, e.g. the Nike swoosh, the golden arches, the apple mac symbol.
He told us that we would begin the process of developing a visual identity through the exploration of sound. The children began this process by listening to a variety of sounds that John had created; they then had to interpret them as a drawing. They generated a lot of great ideas, which included random symbols and jagged lines that varied in sizes. John then asked us to interpret drawings that he had created as sounds. Kevin, Sam, Daniel and Kyle all had a go at trying to interpret these drawings, with lots of different and random sounds and noises being made.
In the final part of the process, the children had to name each of the sounds that John created. He explained that the name could be a made-up word or a series of letters. The children found this extremely entertaining and generated a lot of random words for the sounds, including wobe, weeoloublue, breeeeee, dweenen, dulllung, dener, dedzen, wecho, bler and weow. After a short selection and voting process, the children picked WECHO, as our radio station name. WECHO FM was born.
The children were then set the task of creating our visual identity and the background for our radio station. We had to choose two colours, one would be for our background and the other colour would be used to create our visual interpretation for the sound of WECHO.
Each child explored the sound WECHO in their own unique way. This session was great fun and challenged the children's ideas on what art could be. As the project develops, we hope to explore different aspects of the radio station such as, DJ names and identities, jingles and radio sweepers, sound effects and different radio programmes. At the end of the process we hope to visit a local radio station to gain a better understanding of the inner workings as well as possibly playing our own jingles and songs.
Published
20/11/2018
School Level
Region
---