Guest Blogger: Naomi Cahill Creative Associate for Creative Schools & Director of Bespoke Productions – Blog No. 1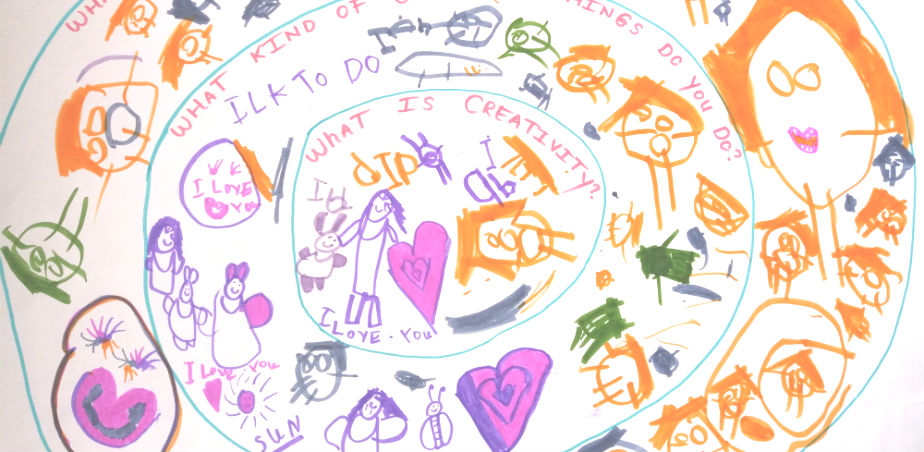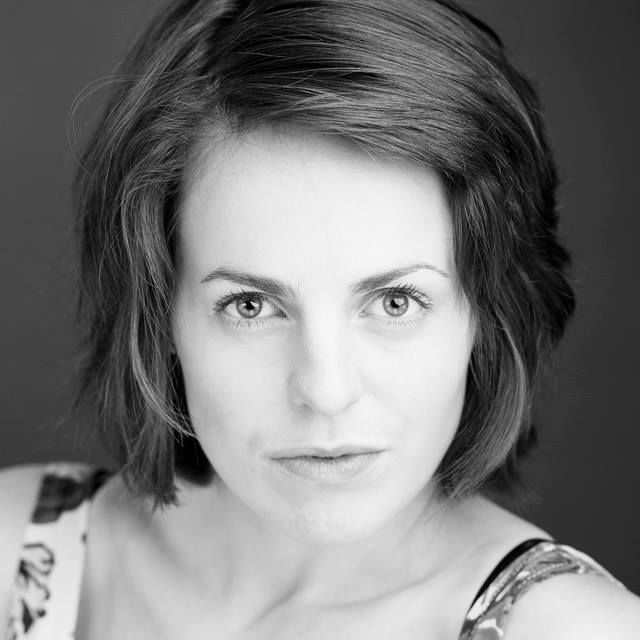 Naomi Cahill works as a Creative Associate for Creative Schools and is founder and director of Bespoke Productions. She is an experienced and qualified drama teacher of primary, second level and adult education as well as children with special needs and adults with physical and intellectual disabilities. Naomi graduated with a degree in Drama & Theatre Studies from University College Cork. She further completed the Higher Diploma in Arts in Drama Education and was awarded'Highest Academic Achievement' from the Leinster School of Music & Drama. Through Bespoke Productions, Naomi leads drama courses in Ireland and abroad which are aimed at building confidence, self-esteem and developing communication skills. She most recently directed a modern version of 'Romeo & Juliet' at Teatro Re Grillo, Licata, Sicily. Having performed both on stage and in film, she enjoys sharing her experience with her students. She is delighted to be working as a Creative Associate for the Creative Schools programme.
Creative Schools: The Start of the Journey – Blog 1
Creative Schools is a pilot initiative of the Creative Ireland Programme. It is led by the Arts Council in conjunction with the Department of Education and Skills and the Department of Culture Heritage and the Gaeltacht. The aim of this initiative is to put the arts and creativity at the heart of children and young people's lives. My job as a Creative Associate is to enhance and shape the place of creativity in schools. I work to inspire, energise and drive schools forward in developing creative opportunities in the school and wider community. I enable schools to understand, develop and celebrate young people's engagement with the arts and creativity.
Getting to Know Schools:
I work with a number of schools throughout Cork and Kerry. At the beginning of November, I began engaging in meetings with the Creative Schools Coordinators from my designated schools. There are a series of objectives I aim to achieve in these meetings. Initially, we go through the Creative Schools Planning Framework. We then begin to discuss the first step of the programme: 'Understand'. This allows schools to understand their current engagement with the arts and creativity. It also enables them to assess the creative interests of students and the resources which are available in the school and wider community. We talk about the school's current involvement with the arts and artistic areas which they wish to enhance. Through this meeting I develop a better, more thorough understanding of the school as a whole.
In each school I run a workshop with students on 'The Voice of Young People'. All creative associates were lucky enough to have the opportunity to undergo training in Hub na nÓg. This is a national centre of excellence which supports us to give children and young people a voice in decision making. I use the Lundy Model to ensure the voice of young people is a priority. This model indicates that young people should be provided with a safe space and appropriate information to enable them to express their views. It is also important to make sure that their views are communicated with someone with the responsibility to listen, taken seriously and acted on where appropriate.
Workshop:
Giving young people the opportunity to actively participate in a workshop is a great way to hear their views. Let me give you a brief insight into 'The Voice of Young People' workshop. I use two different methods in this workshop called: 'Open Space Method' and 'World Café Method'. The'Open Space Method' involves me asking student three questions as follows: 1) What is creativity? 2) What kind of creative things do you currently do? 3) What kind of creative things would you like to do? Students write their answers on post-its and stick them on three different parts of the wall. Students then divide these answers into sections according to what kind of arts activity they are e.g. music, dance etc. This leads to a very effective visual portrayal of student's artistic interests. We then move on to 'World Café Method'. Students are provided with a poster on which they are asked a series of questions containing blanks: 1) What is …..? 2) What kind of …… activities have you done/do you do? 3) What kind of ….. activities would you like to do? The young people use the arts activities they came up with in the previous exercise to fill in the blanks in these questions. Students then design the poster using a series of words and illustrations in order to answer these questions. I like using these methods as students take ownership of the kinds of arts activities they would like to explore and they are decision makers from the offset. I also give students surveys which are specific to their age and ability which allow them to express their opinion on their experience of the arts. These are important to give me concrete data to work from. If you want to know what young people want the best thing is to ask them. This workshop enables me to do that.
Further action I have taken in my role as Creative Associate is to create links between the school and local arts opportunities. So far, I have met people such as the local arts officer, programme manager from arts centre etc. These links are important to make to ensure the sustainability of the Creative Schools Programme.
The next step for my work as Creative Associate is to develop a Creative Schools Plan schools. Finally, schools will celebrate their experience with the arts and creativity by sharing their experience as a school, community and beyond.
Onwards & Upwards:
I firmly believe that providing young people with improved, sustainable arts opportunities will benefit them now and into the future. I am delighted to be working as part of this exciting new programme which allows us to make a positive difference in the lives of young people through the arts & creativity.
Published
29/11/2018
Artforms
School Level
Region
---