Early Years workshop at The Ark: The King Who Finds Feelings Confusing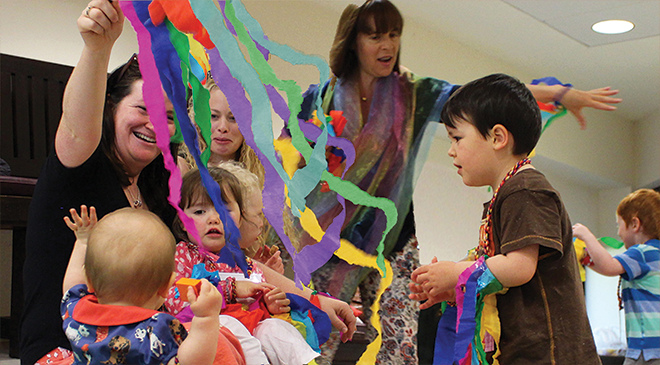 The Ark 
Date: 19 January 2019
Meet the King who has banned feelings and colours from his Kingdom in this fun and interactive workshop for 3 to 5 years olds and their grown-ups at The Ark, Dublin. In partnership with First Fortnight.
The King finds feelings confusing so he says no one can laugh or cry when he's around. Feelings of happiness, sadness or anger are not allowed. He wants everything and everyone to be grey and gloomy all day long – so he's banished colours as well.
Be part of a group of brave, young adventurers who decide this can't be right, so go an a mission to collect the missing feelings and colours and bring them back to the Kingdom.
About Joanna Parkes
Joanna Parkes is a freelance drama facilitator and theatre practitioner working in Primary Schools and Teacher Training Colleges. As well as devising and delivering drama programmes in schools she has also written a number of teacher's resources packs and publications. She has been running workshops and teacher-training at The Ark since 2013.
About First Fortnight
First Fortnight is a charity that challenges mental health prejudice through arts and cultural action. The First Fortnight Festival creates a consistent space in the cultural calendar where citizens can be inspired through arts events and experiences to talk about mental health issues in a non-scripted manner. This year they are delighted to host the European Mental Health Arts & Culture Festival in Ireland. Find out more at www.firstfortnight.ie. 
For more information and bookings go to ark.ie/events/view/the-king-who-finds-feelings-confusing.
Published
19/12/2018
Artforms
School Level
Region
---