Uillinn invites schools to 'Elemental' – an exhibition where children are the primary audience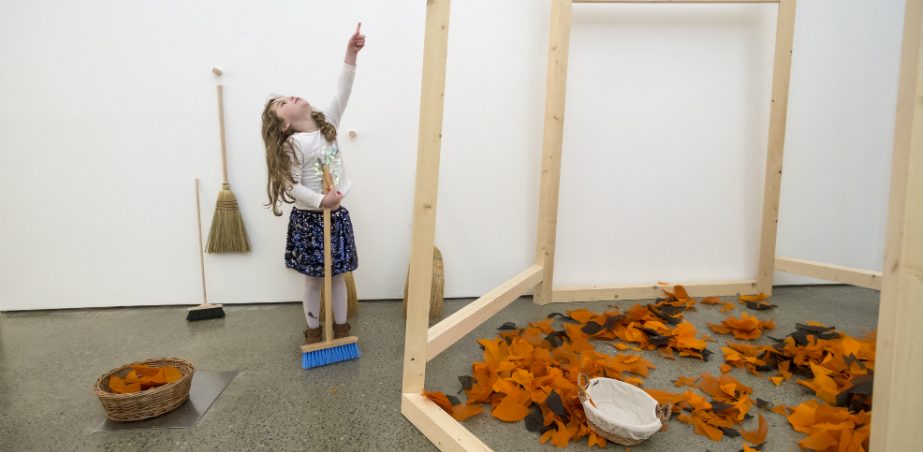 Uillinn West Cork Arts Centre
Date: Until 2nd March 2019
Elemental an exhibition with interactivity, tactility and spacial enquiry, where children are the primary audience.
School Group bookings available. 
Aimed especially at children aged 4-12, Elemental is an exhibition that invites children and people of all ages to encounter contemporary art through touch and movement, as well as sight. Leading artists Caoimhe Kilfeather and Karl Burke are transforming the galleries with their interactive, tactile sculptures and installations that explore scale, texture, space and light.
Primary school groups of all levels are encouraged to come and experience this artwork throughout the exhibition.  A tour of the work is not necessary, teachers can bring along their school group to spend time in the galleries interacting and investigating the artwork and then take time to The Make Space – by practising primary school teacher and trained artist Anne Bradley – a calm room where children can take time to creatively respond to the themes and materials of the works on exhibition; using materials such as sand, small objects, pieces of wood and fabric to explore pattern, visual order, touch and more.
Charlotte Donovan, Uillinn's Artists in Residence for Learning and Engagement will be available for schools on Friday's to facilitate a workshop where the children can respond to their experience in the gallery and make their own work to take away.
Elemental contains a major commission from Caoimhe Kilfeather, with artworks that suggest an imagined forest of both indoor and outdoor elements. One element, created from hundreds of metres of green Indian silk, hanging 3 metres high, will offer pockets of space for children to inhabit. A tree house will perch 5 metres high overlooking the exhibition space, and the floor will be covered with cushions and 'leaves' fashioned from organdie, with brooms and sweeping brushes to tidy up. In the upstairs gallery, children will be able to walk around and through a steel sculpture by artist Karl Burke (entitled 'Taking a Line'), which stands 2.5 metres high, and creates a very subtle optical illusion that implies density in empty space. Both Caoimhe and Karl have also each made interactive works that speak to children's oft held desire to creatively arrange objects found in nature.
During the final weeks of the exhibition, a number of additional artworks will be exhibited throughout the gallery. These commissioned works will be made collaboratively by local primary school children from Dromore National School Bantry and artist Siobhán McGibbon, who will be working together over eight sessions in Uillinn to research, experiment and create their own artworks, responding to the exhibition themes.
Curated by Superprojects
To book your free visit, just call 028 22090 or email info@westcorkartscentre.com
To find out more about the artists go to www.westcorkartscentre.com/Elemental
Further images of work available on Superprojects website at www.superprojects.org/projects/#/elemental/
---