New Music Generation Development Officers appointed in Cavan/Monaghan, Galway City and Mayo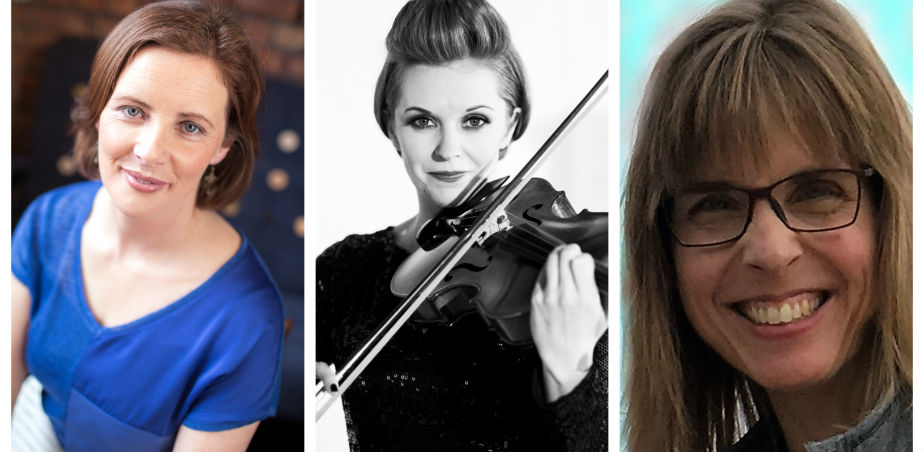 Music Generation
Music Generation is delighted to share news of the appointment of three new Music Development Officers in Cavan/Monaghan, Galway City and Mayo.
Mairéad Duffy has taken up the position at Music Generation Cavan/Monaghan, one of the most recent Local Music Education Partnerships (LMEPs) to commence participation in Ireland's national music education programme, led by Cavan and Monaghan Education and Training Board with support from Cavan and Monaghan County Councils.
Karen Dervan has commenced the role at Music Generation Galway City, another new LMEP under the leadership of Galway and Roscommon Education and Training Board together with Galway City Council.
One of the first LMEPs established as part of Music Generation, Mayo now welcomes Laurie Barrett as new Music Development Officer. Mayo, Sligo and Leitrim Education and Training Board is the lead partner on this programme.
In their new posts, Mairéad, Karen and Laurie will have responsibility for developing and managing affordable and accessible local performance music education programmes for children and young people ages 0 to 18.
This will include the coordination of music tuition services within the counties, working in partnership with schools, community music groups and centres in the formation of choirs, ensembles, multi-genre performance initiatives, and more.
Initiated by Music Network, Music Generation is co-funded by U2, The Ireland Funds, the Department of Education and Skills and Local Music Education Partnerships.
For further information go to https://www.musicgeneration.ie
Published
13/3/2019
Artforms
Region
---