Part 2 – Announcing the 2019 Arts in Education Portal Documentation Award Recipients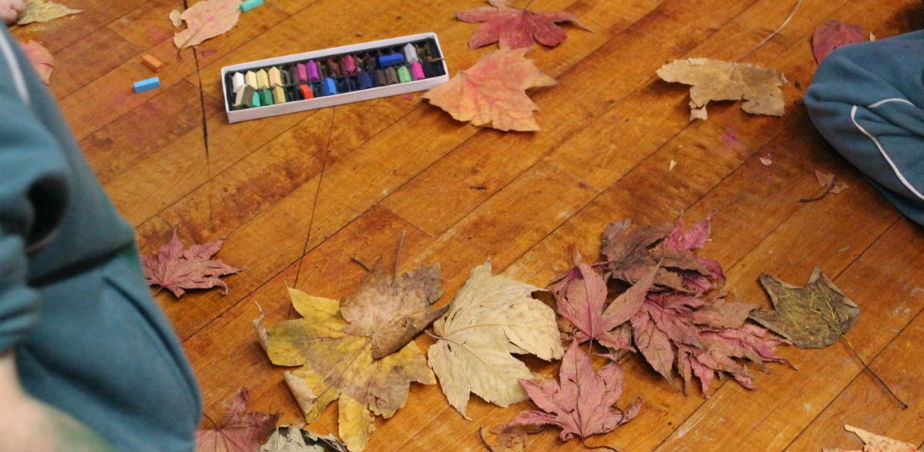 The Portal Team are delighted to announce the second two recipients of the 2019 Portal Documentation Awards. Starting next month, these projects will be showcased on the portal as the documentation progresses.
About the recipients….
Project – Gaelscoil an Chaisleáin with contemporary dance artist Lisa Cliffe
Lisa Cliffe (Cahill) is a contemporary dance artist, movement facilitator and educator. Lisa is working with Gaelscoil an Chaisleáin in Ballincollig, Co. Cork. Lisa and class teacher Sinéad Joy and school principal Máire Uí Shé are interested in creative engagement and active learning in and with the natural environment of a school site.
In October 2018, Lisa received an Arts Council Bursary Award to examine frames and methods of facilitating 'experiential engagement'  with the natural environment through active exchange and performance appreciation. This research is taking place in partnership with Gaelscoil an Chaisleáin.
In partnership with the staff, children and wider community of Gaelscoil an Chaisleáin, they have developed a seasonal programme of activity, exchange and performance at the school site. A seasonal approach feels important to the partners in this project as they wish to slow down their engagement in the 'artist/ teacher/ children' partnership over the period of a year. The intention of this seasonal approach is to offer time to learn about, respond to and engage creatively with the changing environment of the school site in each season.
Developing the body's sensory attunement through engagement with the natural environment is a key element of Lisa's performance and facilitation practice. In partnership with Sinéad and Máire, Lisa wishes to make visible the processes, moments of joy and learning as part of this arts in primary education engagement.
Project – Creative Cluster Initiative – Bee Creative 
This project stemmed from the Teacher and Artist Partnership and the "Creative Cluster Initiative".  Four schools in Kerry; Firies N.S, Killahan N.S, Dromclough N.S and Lenamore N.S, have come together to form a creative cluster. Each school has been paired with one of the following artists; Silke Michels – visual artist, Zoe Uí Fhaoláin Green – dance artist, Nicholas McLachlan – Writer and Fiona Ladden Loughlin – Textile artist; under facilitator Nikki Roberts.
The children's work will be showcased in the national folk theatre, Siamsa Tíre on 3rd April 2019. There are 94 children involved in the project.  The stimulus for the project is bees and each school has used different forms of art to portray the importance of bees in our world.  The partners aim is to develop the creative potential of every child and to give participating children a high quality experience working with an artist and expert in their fields leading them to an appreciation of the interaction between artistic genres.
Published
20/3/2019
Artforms
---