Guest Blogger: Fiona Lawton Creative Schools Coordinator & Teacher – Blog No. 3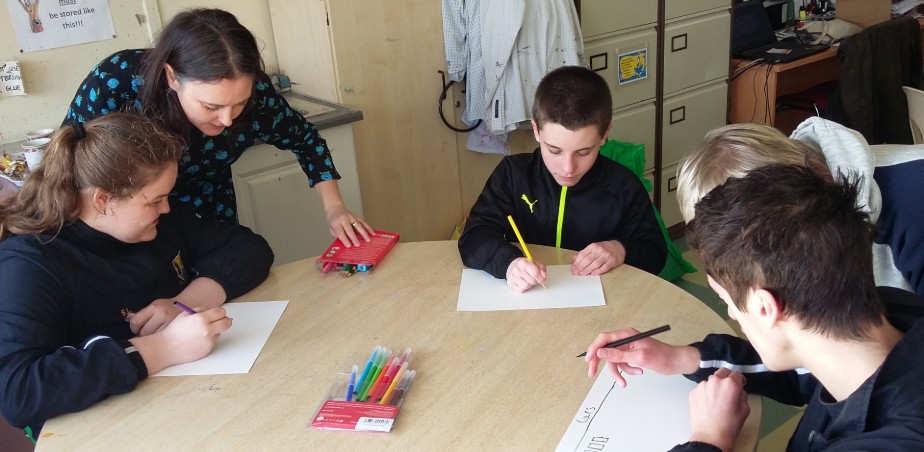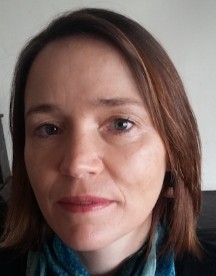 Fiona Lawton has been teaching secondary students in Scoil Bernadette Special School for the last ten years. She graduated with a Masters in Drama and Theatre Studies in UCC in 1999. During that period Fiona has been involved in writing, directing, acting and producing plays around Cork. In 2005 she played the part of the Magistrate in the award winning film 'The Wind that Shakes the Barley'. In 2008 Fiona returned to UCC to complete a Postgraduate Diploma in Guidance and Counselling and subsequently in 2013 completed the Higher Diploma in Primary Education with Hibernia College. In school Fiona teaches a variety of subjects but has a passion for drama. Each year she works with a group of LCA students to devise, produce and perform a play. Fiona strongly believes in the importance of educating through the arts where creativity and collaboration are central to the learning process.

Creative Schools: Working Together – Blog 3
As Spring slowly emerges with its brighter days and new beginnings, we too are delighted to get started with our new creative project in Scoil Bernadette.
After lots of planning and negotiating with calendars, our first visual arts workshop started on the 8th March with ten enthusiastic students, one from each class group, ready to pick up their pencils and get drawing.
During our first workshop we were introduced to our facilitators, Ailbhe Barrett and Rosaleen Moore who showed us some of their work and told us about their professional careers as artists. Ailbhe and Rosaleen are two artists who work in a supported studio as part of the Gasp programme. Gasp artists meet on Tuesdays in the Crawford Art Gallery in Cork and are facilitated by Mairead O'Callaghan (More information on supported artists and this project can be found here (www.crawfordartgallery.ie/Learn-and-Explore-Crawford-Supported-studio-Artists) We were certainly impressed to see their beautiful paintings and to hear of their celebrity appearances on the Late Late show.
We played a few icebreaker games to settle the nerves and to get to know each other a little better. Soon we were ready to get down to the busy work of creating. We each chose a word that represented the feeling of being at the workshop. Some of the words chosen were 'happy',' listening',' together', and 'Cork'. It was the first step in expressing ourselves within the group. We then drew our words on paper, decorating them to our liking.
We finished the workshop with another fun game where in a circle we threw a ball of string from one person to another. We ended up with a visual representation of a very connected group. As one student remarked, it was all about 'teamwork'.
The following workshop re-enforced this theme of working together. We were divided into two groups. Each group had to build a structure as high as they could. It was challenging, stressful, but lots of fun!
On the 22nd March the group set off for the Crawford Art Gallery in Cork City to get some inspiration. Here we met with Julie who gave us an extensive tour of the gallery where we viewed and interacted with the current exhibitions. We met with Ailbhe and Rosaleen there and got to visit the studio space where they work. We were lucky enough to have time to do some drawing in the Art Gallery at the end of our tour, taking inspiration from the paintings and installations we had seen.
So far the project is going well. The students look forward each week to having extra time in the school timetable to draw, build and create, taking inspiration from each other and the work of professional artists. After three weeks of working together, I feel that the group has bonded well and there is a collegial and supportive atmosphere which adds to the enjoyment of the workshops.
We have three weeks left to continue this work of creative collaboration. We are eager to continue to develop our skills and to discover our talents.  We hope to have a day of celebration in the coming months to display the finished and unfinished work to parents, friends and the rest of the school community. We are proud to be a creative school.
Published
27/3/2019
School Level
Region
---