Invitation to Celebrate The Classroom Museum Project at The Glucksman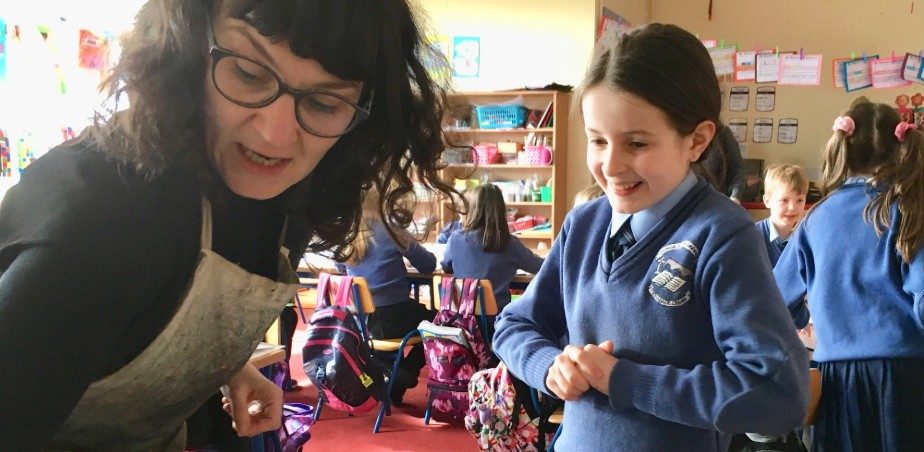 The Glucksman
Date: Friday 29th March 2019
The Glucksman is delighted to invite you to join them to mark the culmination of 'The Classroom Museum' a project with rural schools in Limerick, Tipperary and Waterford on Friday 29th March at 11am. The celebration will be marked by Professor John O'Halloran, Deputy President and Registrar at University College Cork and will be followed by a meet and greet with the participating school students, teachers and with artists Billy Foley, Fiona Kelly and Dara McGrath.
The Classroom Museum initiative enables school children in rural Ireland to participate in an imaginative programme of creative learning based around contemporary artworks from the UCC art collection. Through the short-term loan of artworks and collaborative activities, the children and their teachers have the opportunity to interact with art in their own surroundings and to develop the skills and confidence to express themselves in educational and public contexts. The initiative facilitates the loan of artworks into the classroom space, and develops the presence of this original work through a structured programme of activities with the schoolchildren overseen by the Glucksman's Senior Curator of Education + Community.  The programme includes a visit by the artist to the school, a collaborative art project by the children and an exhibition of this work in the Glucksman.
This event is an opportunity to recognise the creativity of the young participants and to hear about their journey of creative learning.
For further information go to www.glucksman.org/projects/the-classroom-museum
Published
27/3/2019
Artforms
School Level
Region
---