Music Generation announces expansion into five new areas of Ireland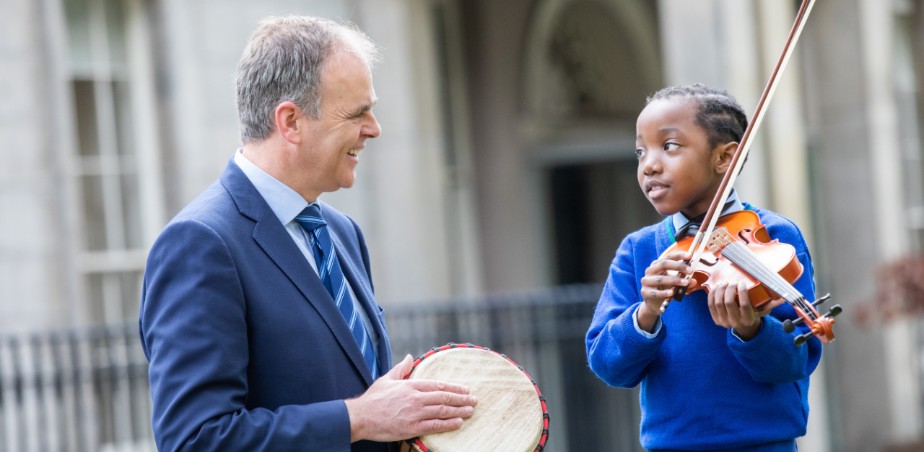 Music Generation
Kerry, Kildare, Longford, Meath and Tipperary have been announced as the next five counties to join the Music Generation programme.
As part of Music Generation, each of the five new areas will receive funding to create access to affordable performance music education for children and young people in their communities. Minister for Education and Skills Joe Mc Hugh T.D. welcomed this next big step on Music Generation's road to nationwide expansion by 2022:
'Giving our young people access to high quality musical education is a key element of Creative Youth, part of the Government's Creative Ireland plan.
'Music and the arts inspire us all and Music Generation is having enormous impacts in communities, with young people having instrument, ensemble, voice and choral experiences that simply wouldn't be possible without this programme…'
Music Generation projects are benefitting from €3.485 million funding from the Department of Education and Skills in 2019.
Responding to the news, U2's The Edge said: 'Every milestone reached on this journey is a source of great pride for the band as well as everyone who has worked so hard to make it happen. With this latest announcement, the finish line is firmly in sight and our dream of an accessible music education for every young person in Ireland is getting ever closer. We are beyond excited.'
Music Generation was originally co-funded with philanthropic donations from U2 and The Ireland Funds, supported by the Bank of America Charitable Foundation and the Stavros Niarchos Foundation, along with funding from local partners.
For further information go to www.musicgeneration.ie/news/article/music-generation-announces-expansion-into-five-new-areas-of-ireland/
Published
21/5/2019
Artforms
Region
---