Opportunity: Music Generation Development Officer(s) Kerry, Kildare, Longford, Meath and Tipperary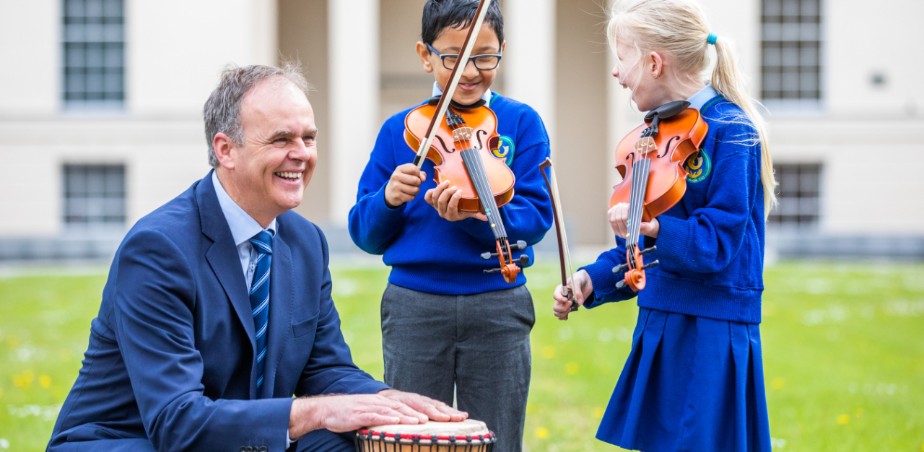 Music Generation
Deadline Date: 12 noon, Thursday 6 June 2019
Kerry ETB, Kildare and Wicklow ETB, Longford and Westmeath ETB, Louth and Meath ETB and Tipperary ETB are now each inviting applications for the position of Music Generation Development Officer.
Post Reference Numbers:
MG 19.20.01 (Kerry)
KMG 01/2019 (Kildare)
197/18 (Longford)
C111 (Meath)
47 (Tipperary)
A Music Generation Development Officer will be appointed by each education and training board and will be responsible for managing an extensive performance music education programme on behalf of the Local Music Education Partnership in each county.
All five counties have recently been selected for participation in Music Generation – Ireland's National Music Education Programme, which is co-funded by U2, The Ireland Funds, the Department of Education and Skills and Local Music Education Partnerships.
Five year, fixed-term contract (€46,771 – €57,157)
Application form, job description and person specification and other details available from –
Kerry: www.kerryetb.ie
Kildare: www.kildarewicklow.etb.ie
Longford: www.lwetb.ie
Meath: www.etbjobs.ie
Tipperary: www.tipperary.etb.ie
Closing date: 12 noon, Thursday 6 June 2019
Late and/or incomplete applications will not be accepted. For more information go to https://www.musicgeneration.ie/news/article/new-opportunities-in-kerry-kildare-longford-meath-and-tipperary/
Published
22/5/2019
Artforms
Region
---