Art in the Primary School Making and Appreciation Skills – CPD for Primary School Teachers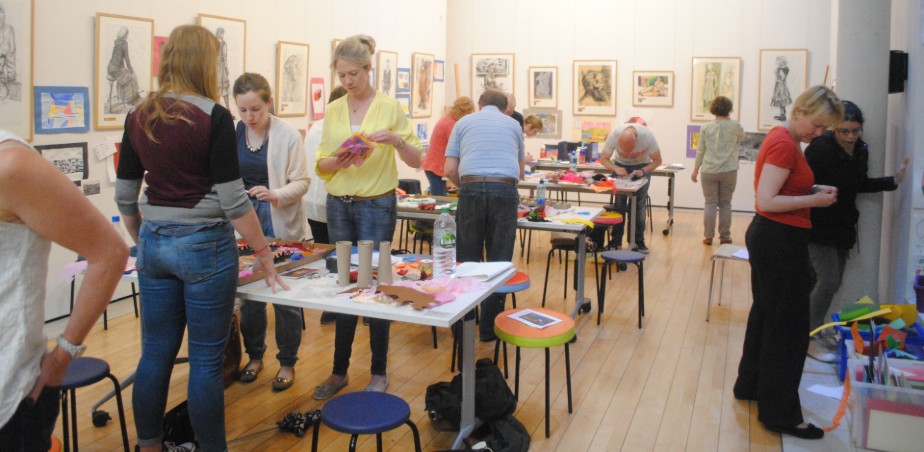 National Gallery of Ireland
Date: 1 July – 5 July 2019
This CPD course offers a unique opportunity for primary school teachers to expand their artistic skill set in a national cultural institution.
Join facilitators Claire Hall and Sinéad Hall for this National Gallery of Ireland CPD course comprising a series of presentations focusing on the six strands of the primary school visual arts curriculum, followed by workshops in drawing, painting, print, fabric and fibre, construction and clay. The sessions will involve hands-on, practical activities, and lessons that can be used at all class levels, with direct references to related works of art in the Gallery's collection.
The course will cover all strands and strand units of the visual arts curriculum; the elements of art; linkage and integration across the curriculum; and assessment and self-evaluation. The course will also focus on the centrality of looking and responding and process throughout the strands. Course attendees will participate in tours of the Gallery's current exhibitions, and some workshops may take place in gallery rooms.
All attendees will receive an information pack detailing all that the Gallery has to offer primary schools. Produced by the National Gallery's Education Department, the information pack will include advice on visiting galleries and cultural institutions with students; suggestions on how to introduce primary school children to art and art history; and details on how to access online resources.
The course fee covers all materials, handouts, equipment and supplies. All art work completed during the course may be photographed and/or taken home at the end of the course as a reference for classroom use.
Dates and time: Monday, 1 July – Friday, 5 July | 9.30 am – 2pm
Course Fee: €90.00
Max. number of participants: 25
Suitable for: Primary school teachers
For information and to book, please email: sineaddehal@gmail.com | claire.hall3838@gmail.com
For further information go to www.nationalgallery.ie/whats-on/teachers-cpd-course-art-primary-school-making-and-appreciation-skills 
Published
27/5/2019
Artforms
School Level
Region
---