Blog 1 – Liz Coman, Assistant Arts Officer Dublin City Council & VTS Facilitator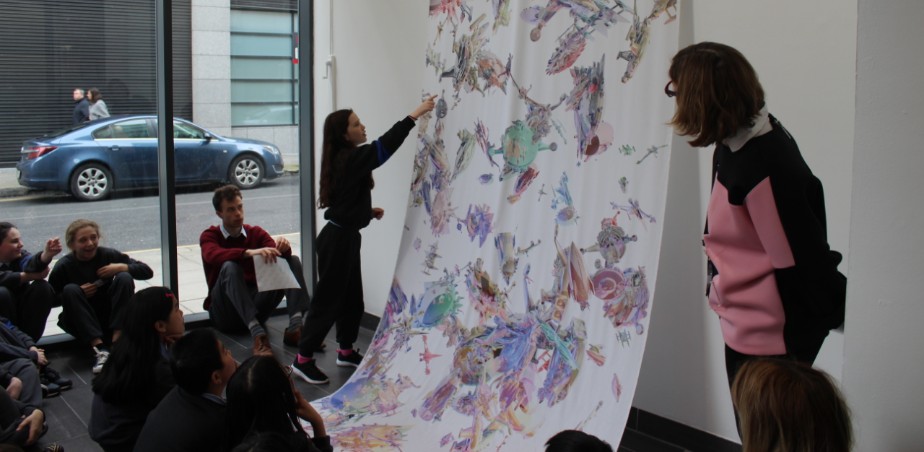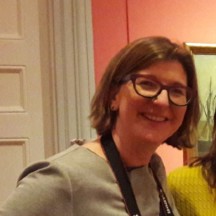 Liz Coman is an Assistant Arts Officer with Dublin City Council.  She is a certified Visual Thinking Strategies facilitator with VTS/USA and has completed training to coaching level.  She is responsible for monitoring the quality of Erasmus+ Permission to Wonder – an EU project for Dublin City Council that is testing the VTS training pathway with educators in classroom and gallery settings. Liz has a background in History of Art and Museum Studies and fifteen years experience in designing innovative projects that support arts, education and learning.  She has led trainings in enquiry led approaches to mediating artwork for visual art facilitators in The Ark, A Cultural Centre for Children, The National Gallery of Ireland, and The Turner Prize, Derry and offers ongoing mentorship for individual artists, arts educators and teachers.
Setting the Scene for Erasmus+ Permission to Wonder
My first encounter with Visual Thinking Strategies was at the San Francisco Museum of Modern Art (SFMOMA) in 2001.  I was on a public tour of the collection and the guide stood us in front of an artwork by Jackson Pollock and said 'What is going on in this picture?'.  I was challenged by the question. I was also surprised by the long, silent pause that followed it! The group discussion began slowly.  All opinions offered by the group were considered by the guide, validated and acknowledged as a valuable contribution to the meaning of the work.  But in truth, I was disappointed that the guide did not offer any explanation about history of the artwork. Being a graduate of history of art, I had visited a lot of museums and always enjoyed the experience of being told information and stories about the artwork and the life of the artist. The Pollock work was figurative, with references to native American iconography.  I wanted to be told the 'right answer' about its intended meaning.
Soon after, I began an internship with SFMOMA and discovered that the discussion-based approach used on public tours was called VTS – Visual Thinking Strategies.  I began to think more about visual learning and constructivist pedagogy.  I was introduced to the basics of VTS facilitation – three questions – what's going on in this picture? – what do you see that makes you say that? – what more can we find? –  backed up with carefully considered paraphrasing on the part of the facilitator.   I then did a piece of action-research with a group of adult learners with literacy difficulties from San Francisco Public Library which deepened my understanding of the role of the art museum as an active learning space which could  harness rich opportunities for literacy/language development.
Visual Thinking Strategies is a teaching framework and a practice. It was devised in the late 1980s by Philip Yenawine, art educator and Abigail Housen, cognitive psychologist. At the time, Yenawine was Director of Education at The Museum of Modern Art (MOMA) in New York City and was primarily concerned with making museum education programmes more effective. Yenawine and Housen's research found that most viewers participating in museum programmes (specifically MOMA's education programmes) were novice viewers, meaning that they had little experience looking at art, and their interpretations were relatively naïve.
VTS is based on three questions that aim to support novice viewers become more observant and more thoughtful about what they are looking at. This approach seems deceptively simple. However, with regular practice and when implemented effectively with a group, by a trained VTS facilitator, the (educational) outcomes are strong. Participants learn to acknowledge that every idea is important as they concentrate on justifying their idea with physical elements present in the work they are observing.  This improves observation skills and builds confidence in understanding works of art, giving participants a sense of ownership and empowerment over their opinions about art.   VTS involves no art-historical information and it does not require that the VTS facilitator have the answers to questions that arise in the course of discussion.  However, it does require educators to accept that they are not teaching aboutart.  Rather they are facilitating critical debate and thinking about art and indeed the bigger themes that emerge from an artworks' powerful mirroring of the world.  I have learned from my own training with VTS/USA, that while VTS is a valuable method in my arts in education toolkit, my VTS practice requires consistency and reflection to genuinely support students' thinking, learning and aesthetic growth.
While art museums are increasingly more open to audience centred approaches in mediating art, historically, this has not always been the case. French sociologist, Pierre Bordieu, went so far as to claim that the "true function" of the art museum was to "reinforce for some the feeling of belonging and for others the feeling of exclusion" and his research highlighted a public perception of art institutions as a type of holy shrine for artwork to be admired but not necessarily understood. [i] The opposite is the agenda for the durational work with VTS at Dublin City Council's LAB Gallery.  As a contemporary art space for experimentation and risk taking in the visual arts in Dublin, The LAB Gallery has played a critical role in giving professional development, time and space for contemporary art, educators and local children in Dublin 1 to collaborate in a shared investigation of VTS.  Sheena Barrett, the LAB's Curator, highlights the importance of VTS in providing a safe space to practice discussions that support our capacity to 'wonder' as opposed to moving too quickly to judgement about an artwork and/or complex social issue.
Fast forward to 2017, and Dublin City Council Arts Office is successful in achieving a European Union Erasmus+ KA2 Strategic Partnership Project Funding for Erasmus+ Permission to Wonder.
Erasmus+ Permission to Wonder aims to widen the network of VTS peers through training and sharing learning.  The project focuses on supporting 'educators' to develop a Visual Thinking Strategies practice over time. Over the course of this blog series, I hope to introduce you to the Irish educators who participated in Permission to Wonder. Kieran Gallagher is a secondary school art teacher based in St Oliver's Community College, Drogheda and is a member of the visual arts Junior Cycle training team. Claire Halpin, is a professional artist and art educator and is the co-ordinator of the VTS Neighbourhood Schools Programme led by Central Model Senior School.  Anne Moylan is a secondary school art teacher based in Hartstown Community College, Dublin 15. Jane Malone is a primary school teacher based in St Catherine's National School, Donore Avenue, Dublin 8. Sile McNulty Goodwin is Education Curator at Dublin City Gallery, The Hugh Lane. Kathryn Maguire is a professional artist and art educator.
 [i]  As quoted in Stephen E. Weil, Esq, "On a New Foundation: The American Art Museum Reconceived," in  A Cabinet of Curiosities: Inquiries into Museums and Their Prospects (Washington, D.C. : Smithsonian Institution Press, 1995), 106.
Published
27/5/2019
School Level
Region
---