Guest Blogger: Fiona Lawton Creative Schools Coordinator & Teacher – Blog No. 4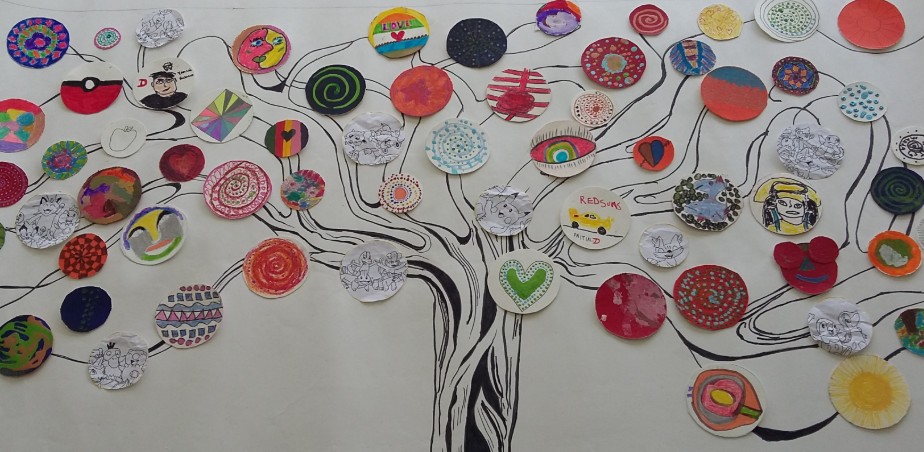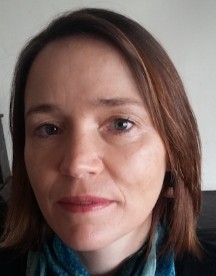 Fiona Lawton has been teaching secondary students in Scoil Bernadette Special School for the last ten years. She graduated with a Masters in Drama and Theatre Studies in UCC in 1999. During that period Fiona has been involved in writing, directing, acting and producing plays around Cork. In 2005 she played the part of the Magistrate in the award winning film 'The Wind that Shakes the Barley'. In 2008 Fiona returned to UCC to complete a Postgraduate Diploma in Guidance and Counselling and subsequently in 2013 completed the Higher Diploma in Primary Education with Hibernia College. In school Fiona teaches a variety of subjects but has a passion for drama. Each year she works with a group of LCA students to devise, produce and perform a play. Fiona strongly believes in the importance of educating through the arts where creativity and collaboration are central to the learning process.

Creative Schools: Celebration Time – Blog 4
As the end of the school year approaches we have been looking forward to celebrating all our creative work that we have engaged in throughout the year.
On the 31st May all students in Scoil Bernadette participated in our Creative Schools Celebration Day. All students arrived in the hall to participate in eight different creative stations in small groups. There was a doodle corner, a lego station, a dance station, jenga, hook a duck, incredibox and a card making station. Everyone got a chance to try out each station to create, dance and play! A lot of fun was had and we all enjoyed ourselves.
In the afternoon, we all assembled in the hall to see some creative performances. In our school this year, our first years participated in the Music Mash Up programme where they learned to play different instruments and sing in a band. Music Mash up provides access for young people of all abilities to music in a fun, relaxed and inclusive way. This project was facilitated by Eamonn Nash.  For more information see musicmashup.ie/about. We were lucky to see two performances by this group.
Our next performance we saw a dance piece that a selection of students from throughout the school were involved in. These students have been attending dance workshops every Thursday in the school with dance artist Lisa Cahill. The dance piece was part of the international movement of Global Water Dances. More information can be found on the website globalwaterdances.org/It was clear that the students had put in a lot of work and practice into their performance and it was a pleasure to see them express themselves so creatively.
We then saw a dramatic re-enactment of Johnny Cash's song 'A Boy Named Sue' by the LCA 2 class. The group devised and performed the piece themselves. The play was entertaining and funny and the audience really enjoyed it.
Our main focus this year as a Creative School was to offer students additional Visual Arts Workshops for students across the school. These workshops culminated in a friendship tree which is proudly displayed outside our school. Each student coloured and drew on a series of discs which formed part of this collaborative picture. To conclude our Celebration Day we watched a photo story which documented these workshops. We saw the process of the work which involved a lot of teamwork and collaboration. These workshops were facilitated by Rosaleen Moore and Ailbhe Barrett, and led by Mairead O'Callaghan of Crawford Supported Studios. For more information see crawford.cit.ie/supported-studio-project-with-gasp-and-c_ig-artists/.
All of the participating students received a certificate from the principal for their role in the Creative Schools project this year.
This year we have developed existing relationships and also we have made new links and friendships with a lot of artists and organisations outside of our school. We were privileged to have all the artists who have worked with our school this year as guests on our Celebration Day.
The Creative Schools Project has ended for this year but creativity continues in Scoil Bernadette. Towards the end of the June we will be running an X Factor Competition where all students will again be taking to the stage to sing and dance. We are looking forward already to next year when we can get planning for our next Creative School project. Students already have an abundance of ideas of what they would like to do. We are delighted that we took part in the Creative Schools project this year and are proud of our participation and achievements.
---