Opportunity: Programming and Co-ordination of Children's Art in Libraries Creative Hubs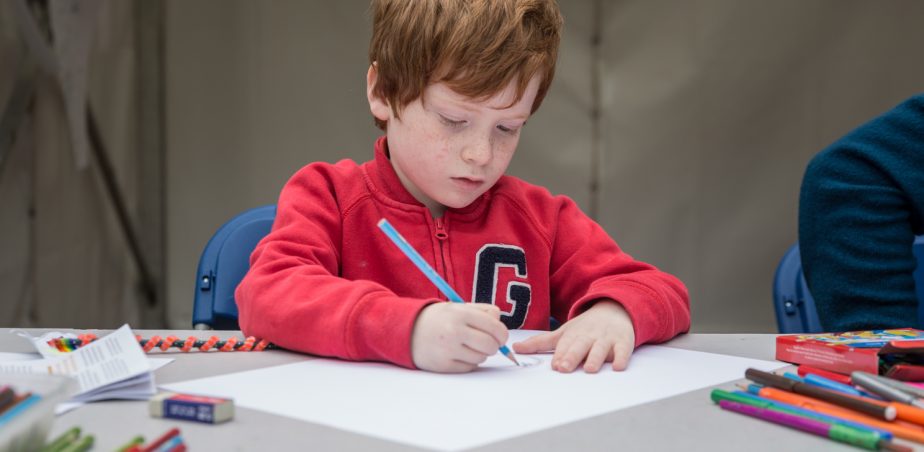 Dublin City Council Arts Service
Closing date for receipts of tenders: 12 noon, Friday September 6th
Dublin City Arts Service has just announced an opportunity to tender for multi-party framework for Programming & Coordination of Children's Art in Libraries.
Dublin City Arts Service is working to increase opportunities for children and young people to access quality arts experiences through partnerships with city departments and complementary arts and cultural organisations. The Children's Art in Libraries Programme (CAL) seeks to provide innovative high quality arts experiences for children of all ages. Since 2010, the CAL Programme – an initiative of the Dublin City Arts Office – has worked in partnership with Dublin City Public Libraries to deliver innovative programming for children across a broad range of art forms.
In more recent years the CAL Programme began to develop its Creative Hub initiative. Creative Hubs seek to sustain high quality arts experiences for children, schools and families, enabling access in their library and locality through the development of enhanced educational, community and cultural partnership. In 2017 CAL began to develop its first Creative Hub in Ballyfermot Library this has been followed by a second Hub in Cabra Library in 2019.
Interested parties can find the e-tender notice on www.etenders.gov.ie , tender reference: RTF ID 155564
Published
20/8/2019
Artforms
Region
---