Job Opportunity: Music Generation Development Officer, Meath (Re-advertisement)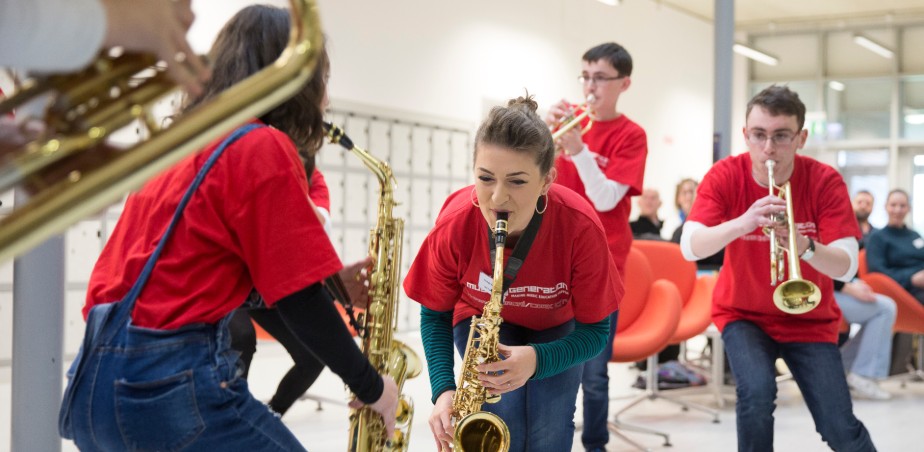 Louth and Meath Education and Training Board
Deadline: 12 noon, Friday 13 September 2019
Louth and Meath ETB is now inviting applications for the position of Music Generation Development Officer, Meath.
Post Reference Number: C218
A Music Generation Development Officer will be appointed by Louth and Meath ETB and will be responsible for managing an extensive performance music education programme on behalf of the Meath Local Music Education Partnership.
Meath has recently been selected for participation in Music Generation – Ireland's National Music Education Programme, which is co-funded by U2, The Ireland Funds, the Department of Education and Skills and Local Music Education Partnerships.
Five year, fixed-term contract (€46,771 – €57,157)
Application form, job description and person specification and other details available from – www.etbjobs.ie
Closing date for receipt of completed application forms is: 12 noon, Friday 13th September 2019
Late and/or incomplete applications will not be accepted.
Based on the volume of applications received short-listing may apply. Short-listing will take place on the basis of the information provided in the application form. Depending on the qualifications and experience of applicants, short-listing thresholds may be significantly higher than the minimum standards set out.
Louth and Meath ETB is an equal opportunities employer.
For further information go to www.musicgeneration.ie/news/article/opportunity-music-generation-development-officer-meath-re-advertisement/
Published
28/8/2019
Artforms
Region
---