The Ark invites schools to a new production – The Haircut!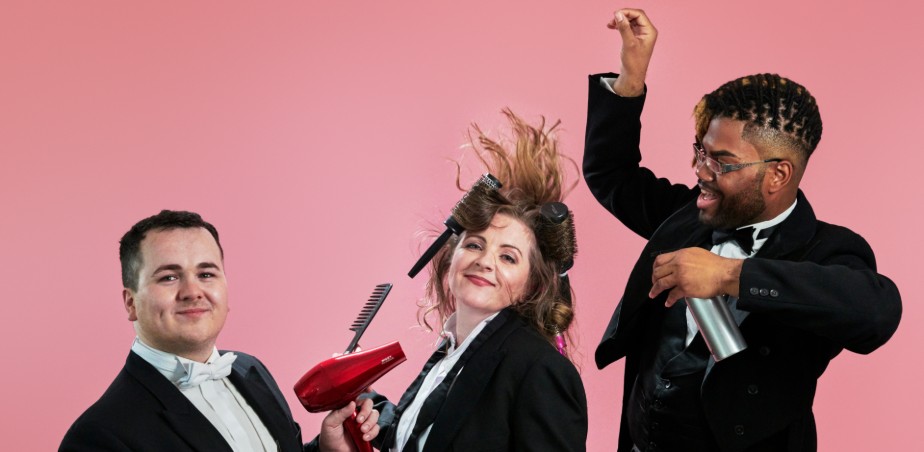 The Ark 
Dates: 10 October – 2 November 2019
The Ark invites schools to the world premiere of a brand new show by Wayne Jordan and Tom Lane for Ages 8+.
Labhraidh Loingseach has a secret. He wears his hair long and he has it cut only once a year. Once a year on the same night in the same place and in the same style. But never by the same barber.
The Haircut is a cautionary tale with a live musical soundtrack. The Haircut is a fairytale remixed and retold.
The Haircut is a play about secrets and about creativity stifled. About fighting for what you believe in and standing up to power.
About music and magic and hair.
Set in a magical modern day Ireland, The Haircut is a new commission written by Wayne Jordan, delivered with ineffable charm by bright new talent Thommas Kane Byrne and accompanied by Tom Lane's vibrant score played by three outstanding musicians.
Classroom Activity Pack
A new Classroom Activity Pack is available for teachers is available to download to accompany the production.  Created by Joanna Parkes and Anita Mahon – renowned specialist facilitators for educational drama and music programmes – the pack uses the show's rich themes and ideas as a starting point for a range of engaging classroom activities and is a useful resource to teachers, whether or not they have seen the performance.
To download the full Classroom Activity Pack for The Haircut! go to ark.ie/news/post/just-released-the-haircut-classroom-activity-pack
Dates & Times
10 October – 2 November
School Days
Wednesday 16, Friday 18, & Wednesday 23, Friday 25 Oct @ 10.15am & 12.15pm
Mid-Term Break
Tuesday 29 October – Friday 1 November @ 2pm
Wednesday 30 October @ 7pm
Relaxed Performance Wednesday 30 October @ 2pm
For further information and ticket booking go to ark.ie/events/view/the-haircut
Published
12/10/2019
Artforms
School Level
Region
---