Invitation to The Classroom Museum Exhibition at The Glucksman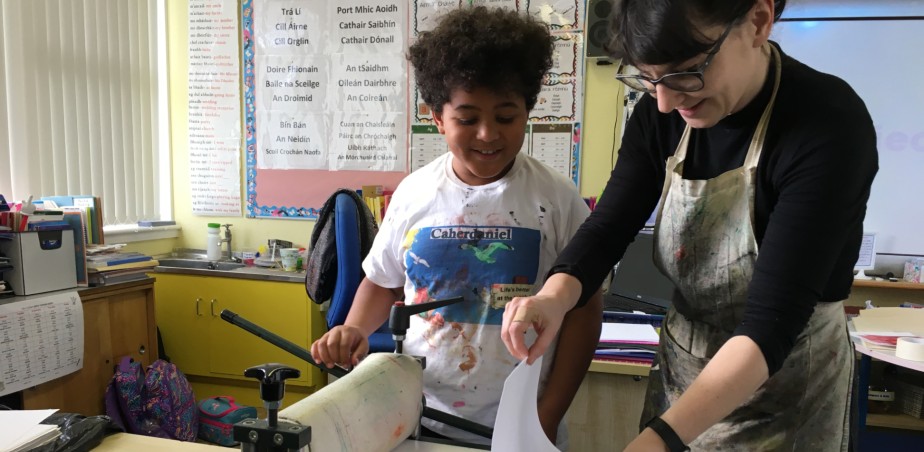 The Glucksman
Dates: 14-26 January 2020
The Glucksman is delighted to invite you to the 'The Classroom Museum' exhibition.
The Classroom Museum enables schoolchildren in rural Ireland to participate in an imaginative programme of creative learning based around contemporary artworks from the UCC art collection. In Autumn 2019, with the support of Kerry County Council and Creative Ireland, the Glucksman brought the Classroom Museum initiative to Caherdaniel NS and Portmagee NS in South West Kerry.
Through the short-term loan of artworks and collaborative activities, the children and their teachers had the opportunity to interact with artworks by Irish contemporary artists Dara McGrath and Fiona Kelly.
The Classroom Museum is built around the value of providing children with an opportunity to engage with works of art in a personal and continuous way. The initiative facilitates the loan of artworks into the classroom space, and includes a visit by the artist to the school, a collaborative art project by the children and an exhibition of this work in the Glucksman.
The students from Caherdaniel and Portmagee will visit the Glucksman in January 2020 to see their artworks on display. The exhibition is open to the public and runs until January 26th.
For further information go to www.glucksman.org/projects/the-classroom-museum
Published
26/11/2019
Artforms
School Level
Region
---