Schools & Early Years Groups are invited to 'Art in Action' at Uillinn West Cork Arts Centre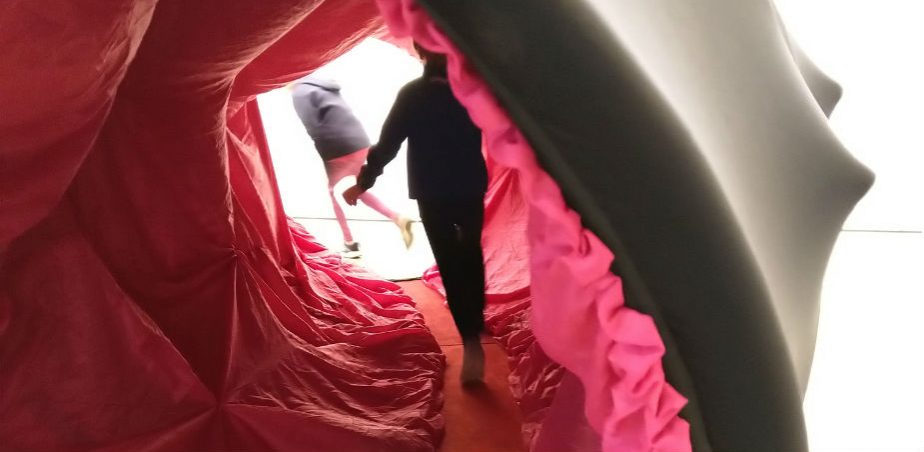 Uillinn West Cork Arts Centre
Date: 11 – 20 February 
Uillinn West Cork Arts Centre invites toddler groups, playschools, junior and senior infants to a guided experience of Art in Action. An interactive exhibition where artists have used images, objects, actions to communicate with their surrounding world.
An interactive, multimedia exhibition for children with work by Basia Bańda + Tomasz Relewicz, Ewa Bone + Ewa Kozubal, Tomasz Madajczak, Krzysztof Matuszak, Aleksandra Ska and Hubert Wińczyk. Curated by Bartosz Nowak in collaboration with MOS: Municipal Art Centre, Gorzów Wielkopolsk, Poland. http://www.mosart.pl/ wystawy-2019/detail,nID,6164
This exhibition is a meeting of children and artists. The eight visual artists included in the exhibition have created interactive artworks that involve children in the co-creation of the works presented in the gallery. Encouraging children to participate in their construction and reconstruction allows them to experience artistic processes in action.
The exhibition and accompanying events are focused on enabling children to develop creativity, self-confidence and curiosity, explore the world, to communicate and to think critically, demonstrating that art is primarily a way of experiencing and building mutual relations with the environment, other people and oneself
Your group can book a guided experience led by one of the exhibiting artists Tomasz Madajczak. Group bookings are free of charge and can be made by telephone on 028 22090 or email info@westcorkartscentre.com
Published
23/1/2020
Artforms
School Level
Region
---