Kids' Own Visual Thinking Team: Call for Participants!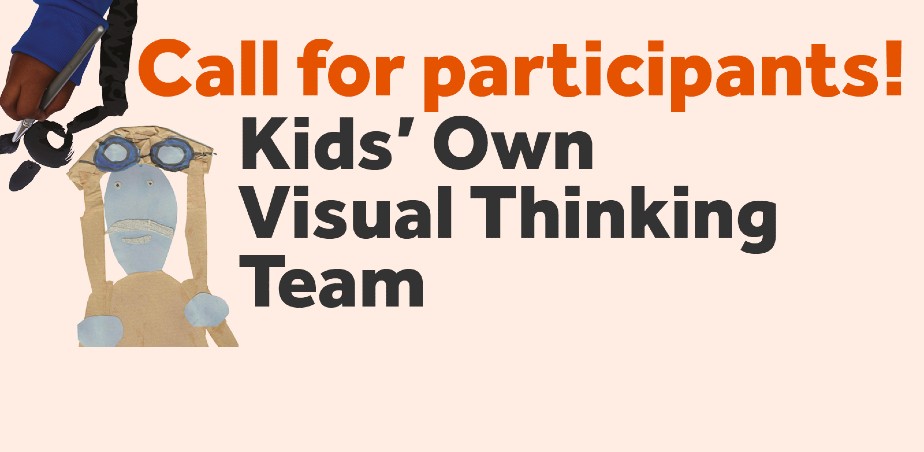 Kids' Own Publishing Partnership
Deadline: 14 May 2020
Kids' Own has a special opportunity for young people, aged 10–13, to participate in an online visual thinking initiative.
Working alongside artist/curator Vanya Lambrecht Ward, young participants will have a special role in supporting and shaping the development of a new exhibition featuring artwork and writing from Kids' Own's extensive 23-year archive. Over a series of 6 online sessions, the team will explore aspects of the Kids' Own archive – our books, our way of working, and visual art processes before selecting artwork and writing for the exhibition, as well as thinking about physical spaces of the exhibition and ways of presenting work for young audiences.
The work of the Visual Thinking Team will be instrumental in developing the exhibition, which will premiere at The Dock, Carrick-on-Shannon in late 2020, before moving to other venues in 2021/22. It is also important to Kids' Own that the young participants have a physical presence in the exhibition, be that through inclusion of their voices and artwork in the exhibition brochure, or video presence in the exhibition itself.
The project will take place over six weeks in June and early July 2020.
As places are very limited, children are asked to visit the Kids' Own website at the link below and fill in the application form and return by: Friday 14th May 2020.
To apply go to kidsown.ie/kids-own-visual-thinking-team-call-out-for-participants
Kids' Own welcome applications from children of all backgrounds and abilities and from anywhere in Ireland.
Published
30/4/2020
Artforms
School Level
---