Announcing the 24th Baboró International Arts Festival for Children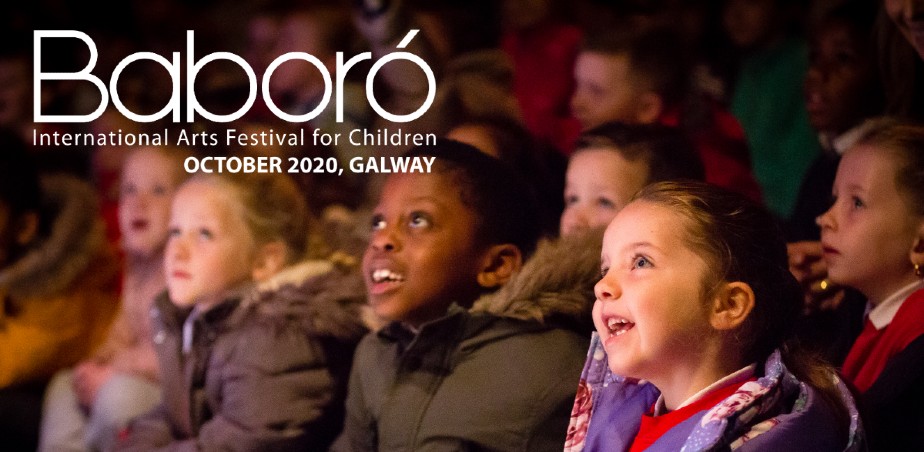 Baboró International Arts Festival for Children
October 2020
The organisers of Baboró International Arts Festival for Children are delighted to confirm that the 24th annual festival will take place this October. The festival's innovative programme for 2020 will bring live performances, creative artistic experiences, visual art installations and interactive digital experiences to theatres, classrooms and homes over an extended period of two weeks, with Bell X1 frontman Paul Noonan's new family show The Electric Kazoo announced one of the highlight live events. Full programme details will be revealed in early September.
Galway-based Baboró is Ireland's flagship international arts festival devoted exclusively to young audiences, their families and schools, enabling them to experience the transformative power of the creative arts. The festival will be an opportunity for families to celebrate together, to find creative expression for the upheaval of the past few months and most importantly, to have fun. At its heart will be a recognition of how much has been sacrificed by children and families in recent months and the promotion of kindness to self and to others.
Festival organisers, artists and partner venues have been working together passionately to imagine and co-create innovative ways to deliver meaningful artistic experiences to children and their families.
Aislinn Ó hEocha, the festival's Executive Artistic Director, says, "So much has been asked of children this year and we want to take a moment to celebrate them through this festival. We have been separated from our friends, teachers, coaches and extended families but yet have found new ways to come together while staying apart. Many of us have found a new appreciation for the people and places close to us and I hope this year's programme will offer a chance for celebration and expression. The festival will be an opportunity to celebrate the togetherness that has been lost and found in this challenging time. We can't wait to meet our audiences and share the joy of Baboró once again."
The festival is delighted to announce that the 2020 programme will include a brand new live music gig for families of all ages, Paul Noonan Presents: The Electric Kazoo, commissioned by the TRACKS Network of Dublin Fringe Festival, Cork Midsummer Festival and Baboró International Arts Festival for Children. Noonan developed online concerts during his own lockdown at home in Dublin, supported by his own children and a legion of big and small fans who tuned in online from all around the world. Tickets for the Electric Kazoo and Baboró's full programme will be available when the programme is released in early September.
Baboró International Arts Festival for Children will launch its programme in early September, when tickets will go on sale. For the latest programme announcements follow Baboró on social media, subscribe to their newsletter or go to www.baboro.ie.
For Schools: Please sign up to Baboró's newsletter for updates on school dates here – bit.ly/baboronews.
Published
24/8/2020
Artforms
Region
---