Opportunity: Teachers' CPD: Creativity in the Online Classroom Made Easy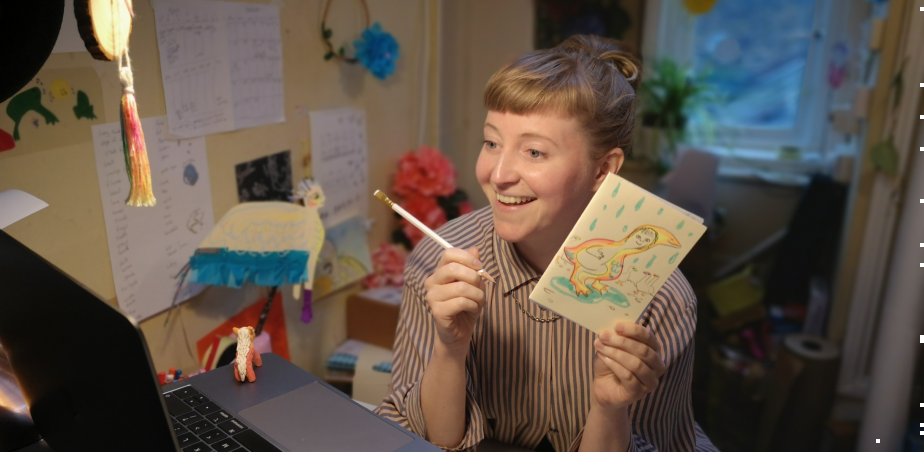 The Ark
Date: 25 February 2021
The Ark invites you to 'Creativity in the Online Classroom Made Easy' CPD workshop for teachers, where you will learn a range of easy, accessible skills to help you bring creativity into your online teaching. Find out how easy it can be to breathe imagination into an online class, inspiring both your students and yourself. The ideas shared will be useful for both teaching online and when you are back in the classroom.
Perhaps you are overwhelmed with the technical aspects of moving your teaching online, or feeling frustrated with the limitations and struggling to make your online lessons creative and engaging. Or perhaps you are simply looking for some fresh inspiration for ideas that can work well in the online space. Join the Ark for this morning of inspiration and art-making to help you address these challenges, led by artist Duffy Mooney-Sheppard who has been leading online classes for children for the past year.
During this session you will gain valuable time to explore various tools available on Zoom to develop, hone and gain confidence in digital art lessons. Ideas shared will be adaptable and transferrable to other online platforms you may be using also. The possibilities in virtual learning spaces are wide and we are all learning! We will ask questions, share challenges, try things out and build our knowledge as a group.
This is a free CPD event for teachers, but advance booking is essential. For more details please go to: https://ark.ie/events/view/cpd-creativity-online-classroom
Published
22/2/2021
Artforms
School Level
Region
---