Survey: VAI's Artists Payments and Workplace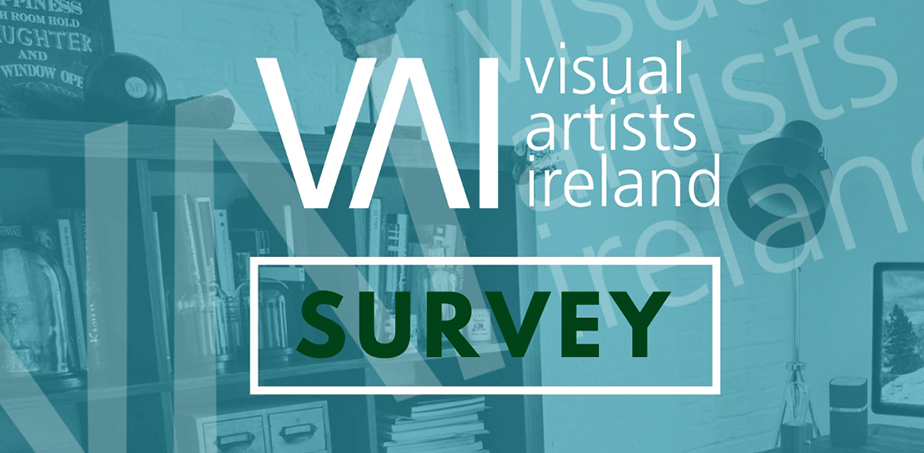 Visual Artists' Ireland
Dates: Ongoing
VAI is updating their research into the real impact and experience of the Artists' Payments Guidelines. They have created a carefully edited questionnaire to capture the information that they need to continue their advocacy work in that area. They want to know about artists working at all levels of experience, and especially to know about artists who may not have generated an income from their practice during 2019 or 2020.
They are also asking organisations questions about their experience of the Guidelines and looking at their realities. They believe that it is important to get both sides of the story, and to understand those who have effectively implemented payment policies as well as those who have yet to do so, as well as the barriers that they may experience in their efforts to support artists.
Visual Artists Ireland is the Representative body for professional visual artists in Ireland.
To fill in the 5 minute survey, see here: https://visualartists.ie/vai-survey-on-artists-payments-and-workplace/
---