I-Stem Project Teacher Resource – The Gaiety School of Acting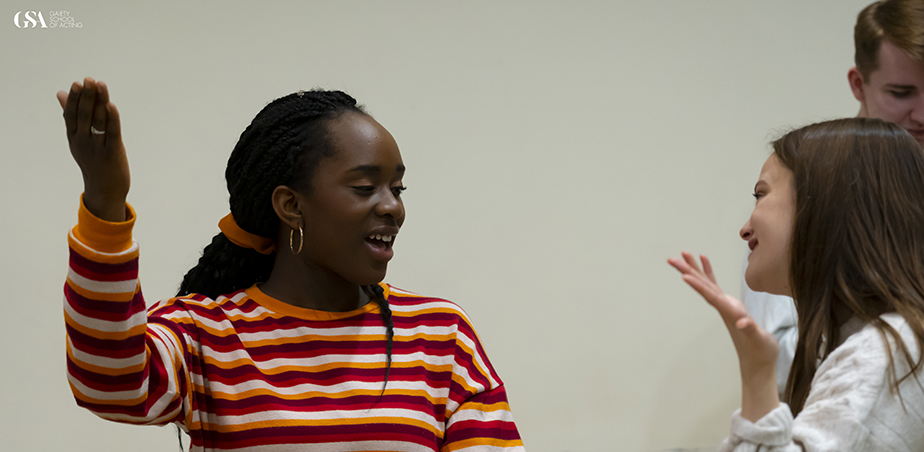 The Gaiety School of Acting
Despite the fact that scientific developments permeate and enrich the lives of young people on a daily, or even hourly basis, studies across Europe are identifying pockets of this demographic that are struggling to relate to and engage with the science curriculum in the classroom. According to Science Foundation Ireland's 2015 Science Barometer report, young women from less affluent backgrounds are less inclined to identify with science education at second level. This has a direct impact on the number of students from this demographic advancing to third level and ultimately working within the field.
Drilling down further into the statistics, researchers have found that young women from a cultural minority background or who identify as LGBTQIAP+ are even less likely to develop a positive scientific identity, meaning a far reduced number of people from these societal groups tend to aspire to careers in science.
With the aim to address these gaps in science engagement, The Gaiety School of Acting has teamed up with partners from Ireland, Finland, Poland and Holland to investigate ways in which performance, and specifically comedy improvisation, can be utilised by science educators to impact on their students in a new and dynamic way. The three year I-Stem  project, supported by the Erasmus Plus fund, began on September 1st 2020.
In its first publication 'Creative Methods in Science Teaching – Ways Forward!' an e-book resource for teachers, STEM subjects are related to arts. Use of arts in education tell us something about society: our educational systems and its angles of entry are creating the scientists of tomorrow. The combination of arts and science gives us a better starting point to develop our full potential which is needed when creating something new.
The publication has a preface video from Dr. Niamh Shaw, to view go to istem-project.eu/e-book/
This publication presents research and best practices of using arts as a means of improving pedagogy and classroom practice in STEM education. In these pages "STEAM" represents STEM plus the arts–humanities, language arts, dance, drama, music, visual arts, design and new media. It draws on theoretical understandings of arts in STEM disciplines to illustrate how researchers and practitioners are using creative initiatives to promote inclusive teaching approaches.
The e-book is aimed at post-primary school teachers who are currently using arts within their teaching practice or have an interest in doing so in the future. Examples of STEAM teaching in Poland, the Netherlands, Ireland and Finland are given. It is not intended to provide a fully comprehensive exploration of all aspects of arts in STEM disciplines. The I-Stem Project acknowledges the necessary limitations of this resource, but trusts that it will serve its purpose of guiding you through the main relevant concepts, and that it will give you insights and inspiration for your teaching.
To download the resource go to istem-project.eu/wp-content/uploads/2021/06/I-STEM_e-book.pdf
Published
28/6/2021
Artforms
School Level
Region
---