Gort River Geolocated Sound Walk Created by Young Musicians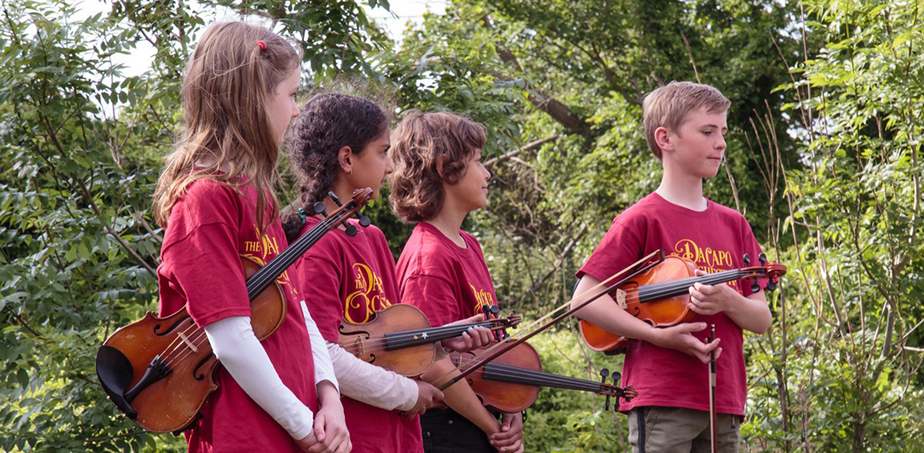 Coole Music & Arts
Until 26th July 2021
Coole Music & Arts have launched the Carolan's Rambles Sound Walk, a unique geolocated audio experience along the banks of the Gort River Walk. This audio experience is the creative outcome of Coole Music and Arts' music school, where musician Sinead Hayes worked with children and teens via Zoom. In this project, the participants explored the life of Turlough Carolan – a composer and musician who preformed across Connaught, Clare and south Ulster in the 1700s – creating artwork, stories, poems and original music compositions over the past three months.
The free 'Geo-located Sound Walk' is the first one in Ireland to use this newly launched sonic maps software, is available until 26th July 2021 along the River Walk in Gort (entrance beside Aldi). Bring headphones and a smart phone and hold your camera over the QR code on the Carolan's Rambles poster or download the App through www.coole-music.com.
An e-book containing 19 original musical compositions composed by the children is available to download from their website here: https://www.coole-music.com/wp-content/uploads/2021/06/Carolans-Rambles-Tune-Book-Draft-4-1.pdf. For more information on the project, see https://www.coole-music.com/ or contact Ellie Farrell at info@coole-music.com.
Published
14/7/2021
Artforms
School Level
Region
---