New MA in Arts and Engagement at Crawford College of Art and Design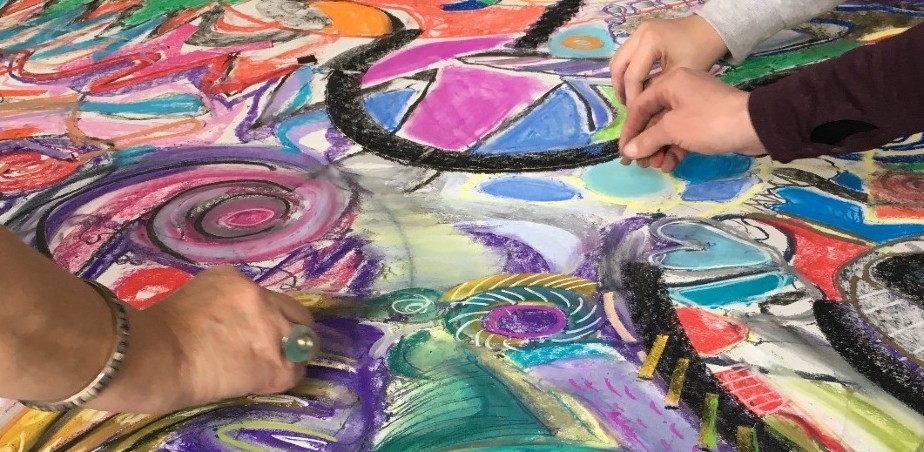 Crawford College of Art and Design
Extending the artist's practice, grounding it in a social context. Looking at engagement through the intersection between the senses, society and the arts.
Crawford College of Art and Design CIT are delighted to announce a new Masters in Arts and Engagement. A 2 year part time course that prepares graduates to develop a professional practice in arts rich engagement with individual, group, and broader societal contexts. Participants on this Masters programme will develop an understanding of the role of the arts within learning, changemaking and the development of culture.
Employment Opportunities:
Arts in Health/Social Care programmes
Arts programming Production Manager/Developer
Outreach Education programmes
Artist Engaged in Community Issues
Professional Artist
Gallery/Museum Education
Youth work
Community Education
Second Chance Learning
Community Development Officer
MA Arts and Engagement
The course will run part-time, one day a week, plus 2 day block monthly for elective module. Applications are welcomed from graduates of arts (visual arts/theatre or music) or social sciences interested in:
Developing their own arts practice in relation to others
Developing arts-based processes to incorporate into existing work place
Developing arts engagement facilitation skills
This Masters programme builds on a number of existing Special Purpose Awards all centred on learning through expressive meaning-making: Arts based facilitation training, creativity and change-making and art therapy. These programmes educate through and activate different modes of communication, promote learning through experiential and reflective practice, and engage with other perspectives and diverse intelligences.
Participants on the Masters will develop an understanding of the role of the arts within learning and engagement and will develop the skills to apply this to a range of contexts. Core modules over the two-year programme relate to the arts in engaged practices which recognise neurodiversity, equality, social justice, power and autonomy. Through research, reflection, group and practical work participants will explore different ways of learning, investigating the transformational power of the arts in personal and societal regulation through a broad scope of contemporary methodologies.
Through elective modules in year one, opportunities will be provided to broaden skill sets through Socially Engaged Theatre, Eco-Arts Practice or Art Therapy. In the second year, opportunity will be given for students to develop their ongoing arts practice informed by, and in relation to, one of two strands of engagement – Health & Wellbeing or Global Citizenship.
Duration: Part time over two years (1 day a week + 2-day block monthly for elective module)
Course Fee: EU Applicants: €6,000
For further information go to crawford.cit.ie/courses/ma-in-arts-and-engagement-/or for course enquires email Avril O'Brien avril.obrien@mtu.ie.
Two Additional Special Purpose Awards 
Certificate in Eco Arts Practice Level 9
Certificate in Socially Engaged Theatre Level 8
---