Irish Architecture Foundation: Open House Junior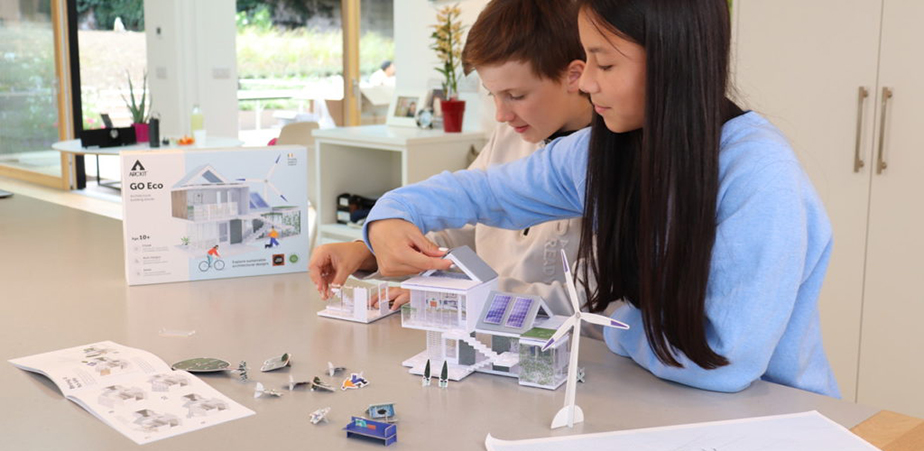 Irish Architecture Foundation
Dates: 15 – 17 October 2021
Open House Dublin returns from 15-17 October with an exciting mix of over 100 FREE events happening across the city and online! This year the IAF are delighted to bring Open House back on-site, with limited building tours making a triumphant comeback! See the city from a new perspective with Open House outdoor tours by boat, bus or bike! The digital programme allows fans of Open House to bring their festival home, with films, virtual tours, live streamed events, the Open House Journal and Open House Junior events all available to enjoy from the comfort of home.
The Open House Junior programme includes workshops and activities both in person and online for junior enthusiasts. Highlights include:
Architrek: A colourful series of specially designed architecture activity sheets for families, full of observation games, sketching and quizzes that guide you along selected routes around Dublin and Dun Loaghaire.
Building Stories: A competition to build a 3D model of your favourite building! This is a nationwide competition designed for families with children aged 5-12. Entries accepted until 30th October.
Digital Design Challenge: Use your creativity and digital skills to design your very own 'Social Space'. This is a nationwide design competition for children and young people aged 7-18. Entries accepted until 30th October.
For more detail and bookings go to openhousedublin.com/whats-on/strands/open-house-junior/
Published
22/9/2021
Artforms
School Level
Region
---